For a long time, the islands of the Caribbean have been one of the most popular destinations for travelers looking for three main things: tropical beaches with crystal-clear waters, sunny weather, and fragrant sea air. The Caribbean is one of the few places where all of them coexist in perfect harmony. At the same time, the Caribbean has a wide range of activities, scenery, and luxury hotels.
There is something here for everyone. Aside from coming up with ways to fund your travels, careful planning and getting informed about which are the best Caribbean islands to visit are a big part of having a successful trip to paradise.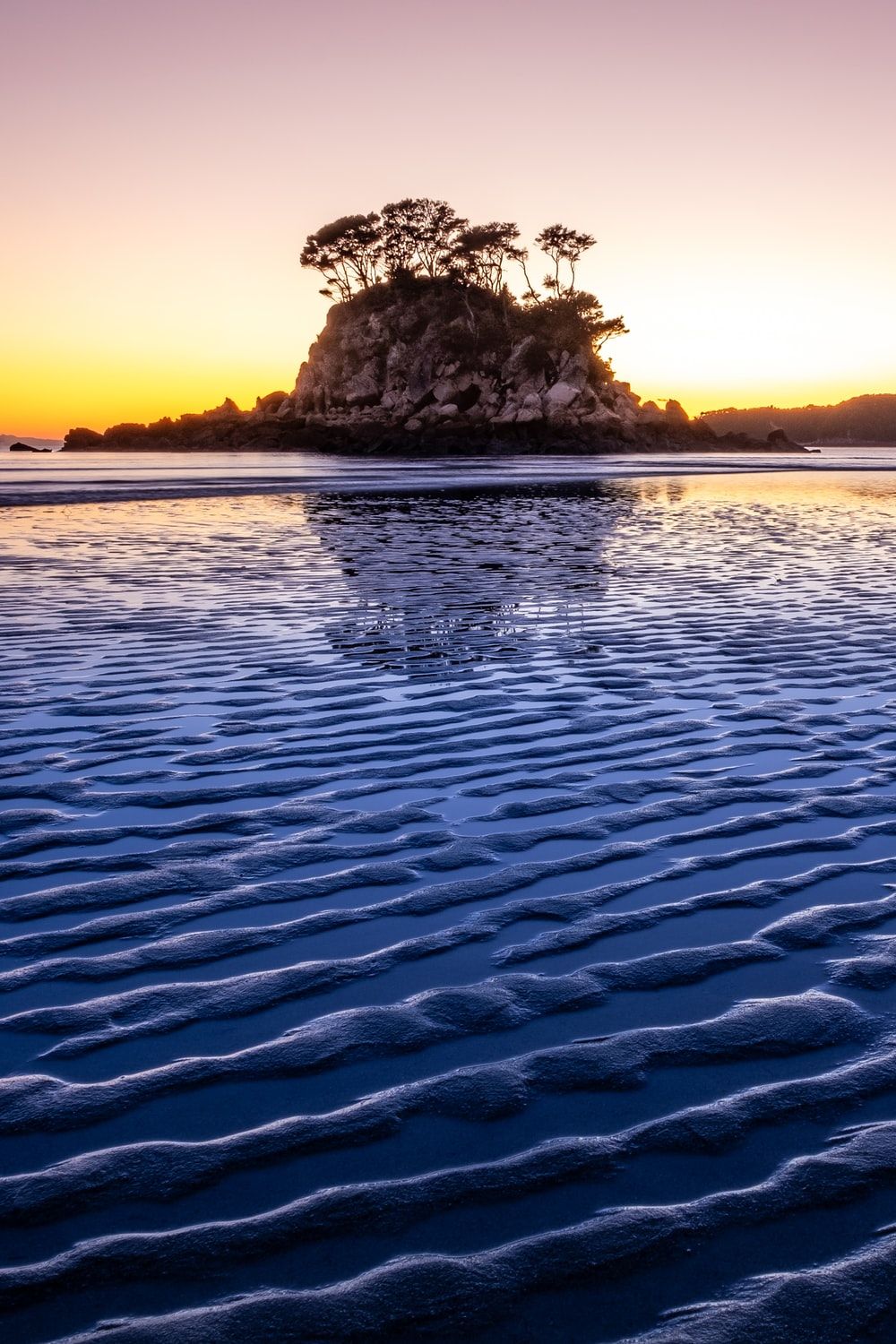 Let's go through a list of the top islands in the Caribbean most worthy of a visit.
1. Puerto Rico
Puerto Rico truly has so many things to offer. From the rich history and culture and exceptional food to pristine beaches, majestic mountains, relaxation, and adventure. The perfect combination of variety and a laid-back attitude makes this island a paradise. Also known as La Isla del Encanto (the island of enchantment), this island is full of kind, friendly and welcoming people.
People often say that they feel more like a local than a foreigner when they travel to Puerto Rico. You'll find a wonderful mix of Spanish and American influences here, but we also recommend delving into the culture of the indigenous boricua people. Whatever you do and wherever you go, you're sure to find a rich cultural experience, mouthwatering food, a captivating rhythm, and a true celebration of life.
2. St Vincent and The Grenadines
St Vincent and The Grenadines is a glorious-looking archipelago of small islands scattered across The Caribbean Sea. The real focus of a vacation here should be taking in the beautiful nature it offers. Look for lush mountain peaks, white sands, secluded coves, volcanic landscapes, and spectacular coral reefs.
The country generally found fame since the "Pirates of the Caribbean" film series was filmed here. And since 32 magnificent islands and cays make up the Caribbeans, a popular choice for travelers is touring several of them for one trip. If you decide to go this route, keep in mind that it will involve a lot of packing and unpacking. You can try learning some time-saving packing hacks so you can do this in no time over and over.
3. The British Virgin Islands
The British Virgin Islands are unique when it comes to vacationing since you'll find something different on every island that's part of the volcanic archipelago. In other words, each island has a unique character. Here are the most popular options:
Virgin Gorda - Here, you'll find the view of the awe-inspiring natural granite pillars;
Tortola - This is a popular family vacation destination because of the many different activities the capital island offers;
Jost Van Dyke - Here, you can let the island spirit move you;
Anegada - This is one of the best Caribbean islands to visit if you are an animal lover, as it is home to many endemic species.
No matter where you land in BVI, you will find friendly people, incredible beaches, and exciting recreational activities.
4. Dominican Republic
The Dominican Republic is the Caribbean's second-largest and most diverse country. It's well-known for its warm and hospitable people. The Caribbean Sea surrounds the island on the south and the Atlantic Ocean on the north. Furthermore, this tropical paradise is home to approximately 250 miles of the world's best beaches.
It's also one of the most extraordinary Caribbean islands to visit if you fancy yourself an Indiana Jones. It is home to many antique treasures and ruins that you can explore whenever possible.
5. Antigua and Barbuda
Antigua and Barbuda includes three main islands: Antigua, Barbuda, and the uninhabited Redonda. Antigua is the right choice for you if you're looking for a long stretch of fantastic coastline. However, you shouldn't discount Barbuda, which has protective reefs and a large lagoon. A unique feature of Barbuda is the Frigate Bird sanctuary. The islands are best known for having some of the world's most satisfying and enjoyable climates.
6. St Maarten
The smallest inhabited island divided between two nations is Saint Martin/Sint Maarten, which is divided between the Saint Martin overseas collectivity of France and Sint Maartin, a constituent country of the kingdom of the Netherlands. Its area is 87 km2.
St Maarten is the most multicultural of all Caribbean Islands. Here you'll find over one hundred nationalities living together in perfect harmony. Many visitors who have traveled to the Caribbean say this is the most fun island. It boasts the best restaurants, fantastic beach bars, and an incredibly vibrant nightlife. If you visit this amazing place, you'll face a lifestyle vastly different from most other tropical destinations.
That is also one of the few islands which are very pet-friendly. It's common for island nations to require long quarantine periods for pets when owners take them on vacation. If you are looking for an island to fly to with your dog, this is likely your best option since most visitors don't report the quarantine experience.
7. Anguilla
Another British Overseas territory in the Caribbean that has fewer visitors is Anguilla. A small island about the same size as Montserrat, Anguilla boasts dozens of pearl-white beaches and top-end resorts. The island's high prices are the main reason for its fewer tourists, which are steep enough to stave off college spring breakers or honeymooners.
Anguilla is blessed with 50+ beaches and Maundays Beach is the best among all. The highlights are clear waters, pristine sand, and a nearly perfect half-moon arc. The beach is less crowded so you can come here for a relaxing weekend getaway. The shimmering waters are accented by upscale hotels and beachside shacks, offering a picturesque view.
Anguilla is a small British territory in the Caribbean. It is meant to be enjoyed by beach enthusiasts, with its 33 pristine beaches ready and waiting for explorers. The combination of silky strands, clear turquoise waters, wild offshore islands, and fish-filled reefs and wrecks makes it a swimmers' and snorkelers' paradise. A popular and fun challenge for beach lovers is visiting them all during the vacation.
8. St Barts
This island is very popular with celebrities and posh people, making some travelers think it's exclusive. However, if you visit, you'll soon realize that that idea isn't very close to reality. It's a paradise to be shared by all. The island is ideal for those seeking a more timid island experience. It offers plenty of shorelines to unwind and enjoy tasty lunches and quiet dinners under the stars with a bottle of fine French wine.
St Barts is a popular choice for people looking to move to The Caribbean. Therefore, consider this island if you are looking for a new place to call home. To better understand what's waiting for you here and exchange experiences with other ex-pats, Homegrown Moving Company advises you to join one of the many relevant Facebook and Discord groups dedicated precisely to people in your situation.
9. St Lucia
The magnificent scenery of Saint Lucia is sure to captivate anyone who sets foot on the isle's coastline. St Lucia truly personifies adventure and inspiration with its soothing waves, warm beaches, and hospitable people. What sets this island apart from the other best Caribbean islands to visit are its mountains, jungles, beaches, and famous landmarks of the Pitons - the two volcanic plugs on the island's southwestern coast.
10. Turks and Caicos
Turks and Caicos is a tiny tropical archipelago nation that comprises around forty small islands south of the Bahamas. The world's third-largest coral reef surrounds the breathtakingly beautiful islands that offer a welcoming contrast to the neighboring Bahamas. Instead of massive Las Vegas-style hotels, Turks and Caicos offer a range of very luxurious resorts, primarily beloved by honeymooners.
Final thoughts
The Caribbean truly is paradise on earth. The list of the best Caribbean islands to visit can go on and on, and you should try seizing as much of it as possible. For instance, if you're planning on buying your first yacht anytime soon, you could always use it to visit more than just one of these beautiful destinations.