Italy is a country with a varied landscape, from the rolling hills of the north to the rocky coastline of the south. And if you're looking for some beach time in Italy, there's no better place than the Adriatic Sea. The Italian coast has been attracting tourists since ancient times, so it should come as no surprise that there are plenty of great beaches here too.
With their white sand and crystal clear waters, they're the perfect places to relax after exploring all that Italy has to offer!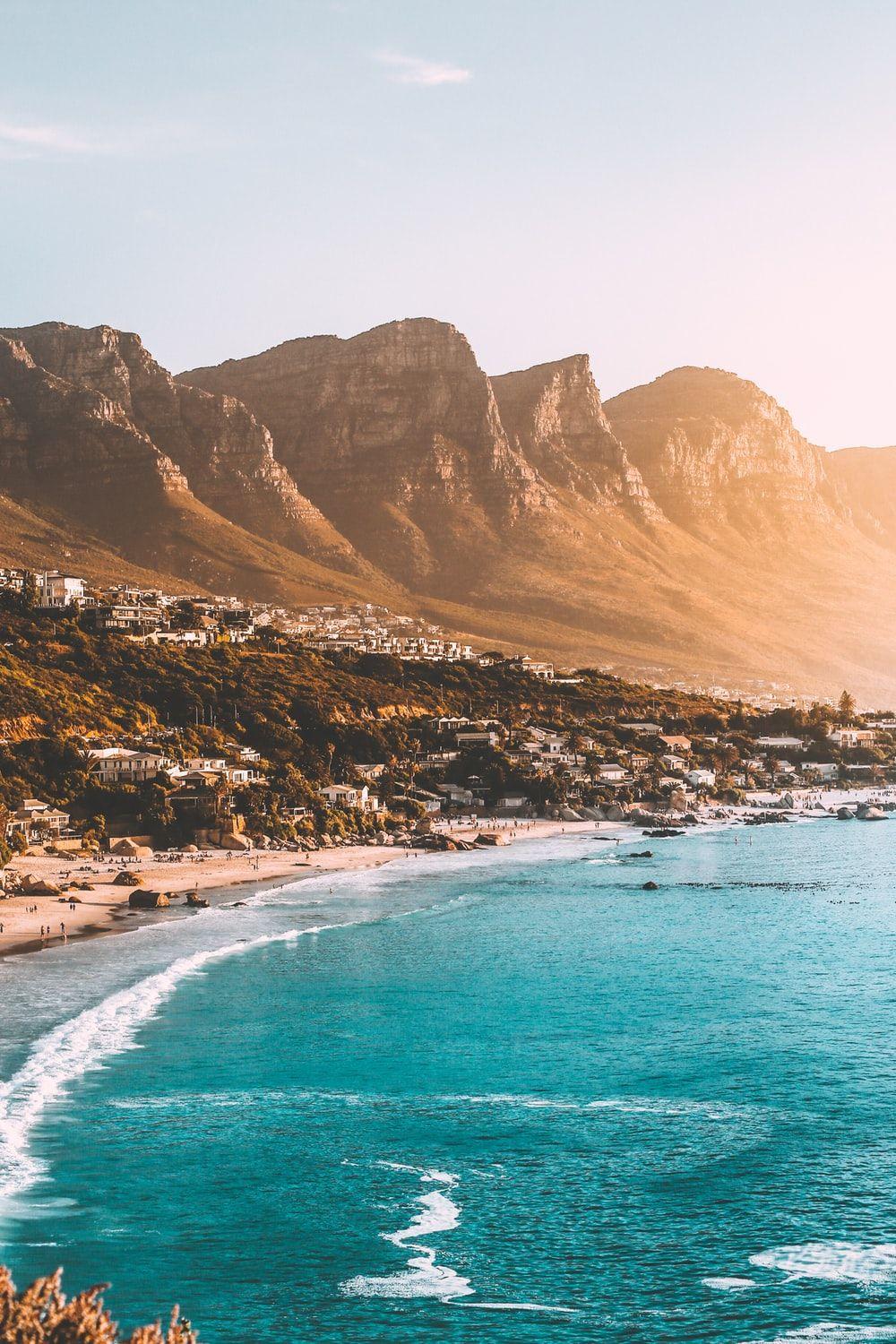 Here are Italian beaches we think are worth checking out.
1. Igea Marina
Igea Marina is a coastal town in the province of Rimini, Italy. It is located on the Adriatic coast and has a population of around 15,000. The beach at Igea Marina is beautiful and has a long promenade where you can stroll or jog along the water's edge. The beach itself is clean, sandy, and lined with pine trees that provide privacy to sunbathers while they relax on their towels or in folding chairs set up just beyond the dunes.
If you don't mind crowds but area adamant on a lively beach life and loads of services, then Romagna may be your place. This area is called the fun factory (il divertimentificio) for a reason. The beaches are clean, extremely wide, and subdivided in allotments where you can find beach chairs, beach beds, and sunshades for rent, restaurants, and refreshment kiosks.
2. Rimini
Rimini is the symbolic city of the Emilia Romagna Riviera and summer tourism in Italy. It is the goal of thousands of Italian and foreign tourists who fill its sandy beaches every year and has the reputation of being the Italian capital of fun in summer. Rimini houses along its coastline quiet family pensions, large hotels and apartments that satisfy all tastes.
The wide and varied offer make it the ideal place for all types of summer vacations, both for those who seek tranquility, as well as for those who are more inclined towards fun, sports or entertainment and culture.
Rimini is an ancient city that has been inhabited since the 6th century BC. It's a popular tourist destination today, but it was also popular in Roman times when it was known as Ariminum. Considering the rich culture of this city, this would be a great place to buy a souvenir to have something to remember Italy by! Rimini Beach is one of the most popular beaches in Italy.
The Romans built a road connecting Ariminum to Rome, which made Rimini an important stop on trade routes across Italy. Today it's one of the most visited places by tourists from other countries – and one of the best Italian beaches!
Perfect for a family holiday, equipped even with everything necessary for the four-legged members of the same and full of opportunities for the little ones, its main characteristic is still the impeccable welcome of the tour operators that during the whole year renew the initiatives with always new offers, from wifi on the beach to the wide range of water sports and various sports under the umbrella and in the sand.
3. Cattolica
Cattolica is a town and comune in the province of Rimini, Emilia-Romagna, Italy. It is located on the coast of the Adriatic Sea, between Fano and Senigallia. The town is home to many beaches, including the popular Viserbella and Sabbie d'oro.
Some beaches are equipped for dogs or for disabled people, other beaches have areas reserved for children where they can play supervised by specialized personnel, or have training programs or beach volley and beach basket fields. The towns are usually right on the beach, with long promenades where you can find all kind of services (gelato places, bars, groceries, boutiques, etc.).
4. Gabicce Mare
Gabicce Mare is a small beach town in the province of Rimini, Italy. It was once a fishing village, but today it's known as one of the most beautiful Italian beaches. The resort has a long beach with fine sand and plenty of water sports facilities, so you can choose whether you want to relax or get active. You'll also find restaurants and bars along Gabicce Mare's promenade, where you can enjoy a drink while watching the sunset over the sea.
5. Pesaro
When you think of Italy, you probably imagine the beautiful rolling hills and sprawling vineyards of Tuscany. But there's another region just south of this one that offers plenty in the way of culture and natural beauty: Marche. If you're looking for an Italian beach town that's cozy without being too crowded, Pesaro is a great choice.
It has everything from beaches with crystal clear water to historical palaces with stunning architecture – and all within easy reach by car or train!
6. Porto Recanati
Porto Recanati is a small town in Italy that is known for its beaches. This is one of the Italian beaches you shouldn't miss visiting when traveling in Europe. Porto Recanati hosts one of the most famous beaches in all of Italy, La Pelosa beach. Located near the town center and only a short walk from the train station, this beach is a popular destination for tourists from all over Europe and even beyond.
Enjoy a day on the beach in Porto Recanati.
7. Senigallia
Senigallia is a town on Italy's Adriatic coast, located in the region of Marche. The area has long been famed for its beaches and seafood, as well as its rich history. Senigallia's main attractions are its sandy beaches: the main beach is Spiaggia del Tramonto (Sunset Beach), where you can relax under one of several umbrella-topped beach bars.
If you want some privacy from prying eyes but still want to enjoy a nice swim in clear water, head over to one of these less crowded spots instead!
8. Numana Senese
Numana Senese is a small village in the province of Pesaro-Urbino, Marche, Italy. It is located on a peninsula on the Adriatic Sea between the town of Numana and the promontory of Monte Conero. The village is known for its sandy beaches and clear waters, which are suited for swimming. The main beach has a promenade lined with palm trees and umbrellas.
9. Riccione
Here is Riccione, the most visited city on the entire Adriatic coast. Riccione is a city in the province of Ravenna, Emilia-Romagna, Italy. It is one of the most important tourist destinations in Romagna, and it's famous for its beaches and nightlife. The beach of Riccione is known as the Playa del Sol. Another beach at Riccione is known as Lido di Spina, and it's easily accessible by bus or car from the city center.
A popular place for families with small children is Alberone Beach which has an artificial lagoon that looks like an aquarium. If you are planning a trip to Riccione with kids, here's one of the most useful packing tips for busy moms - make a list of everything you need to pack. You will most likely want to spend the entire day on this beautiful beach.
10. Sirolo
Another underrated region is the Marche. Actually they are similar to Umbria, but there is also the sea. Marche coastline is on the Adriatic sea, one of the best beaches in Marche is Sirolo.
If you want to enjoy the Adriatic Sea, but don't want to be surrounded by crowds, then Sirolo is the place for you. This quaint town on Italy's east coast has plenty of beaches and other attractions to keep visitors entertained. This once-fortified town was first mentioned in an official document in 1273. Today, tourism is one of its most important industries – with hotels lining most streets leading away from the harbor.
Italian beaches are great for young couples and families alike.
11. Pescara
Abruzzo has a coastal area where you can enjoy the beaches and the sea and another mountain area. Go to Pescara, capital of the region or to Vasto to bathe in the Adriatic Sea. To sleep the places of the coastal area where you will have more variety are Ortona and Vasto.
12. Puglia
Puglia preserves still virgin places and a unique humanity in the Mediterranean. Places like Alberobello with its spellbinding Trulli, towns like the white houses of Otranto, beaches like Maldive del Salento, Punta Prosciutto or Baia dei Turchi are just the beginning of a trip to Puglia. It is a country inside another in which people spoke a kind of Greek, direct heir of ancient Magna Grecia, a Greek territory before the birth of Rome itself.
First coral reef in Italy was discovered on Adriatic coast near Monopoli, in Puglia.
Considering a move to coastal Italy?
Italy has some of the most beautiful beaches in the world. There are many different types of beaches; some are better for families, others for adults only, and some have more facilities than others. If you are considering a relocation to this beautiful part of Europe, consider looking for assistance on websites like allstatemoving.net.
Moving long-distance is everything but an easy process, which is why you should plan packing, transportation, and similar tasks. The Italian coastline is certainly a great place to move with a family, but it can be a big change in your lifestyle. No matter which place you choose for your new home, make sure to mentally and physically prepare for this move.
Conclusion
We hope you've enjoyed reading about my top ten Italian beaches on the Adriatic Sea. If you're planning a trip to Italy, don't forget to include one of these beautiful beaches in your itinerary!