Are you planning a holiday trip to #Australia to refresh your mind and soul? Then you can visit any of the below mentioned #surfing beaches of Australia. These are Australia's best surfing beaches with warm water, sand-bottomed, right-hand point breaks, and many other adventures!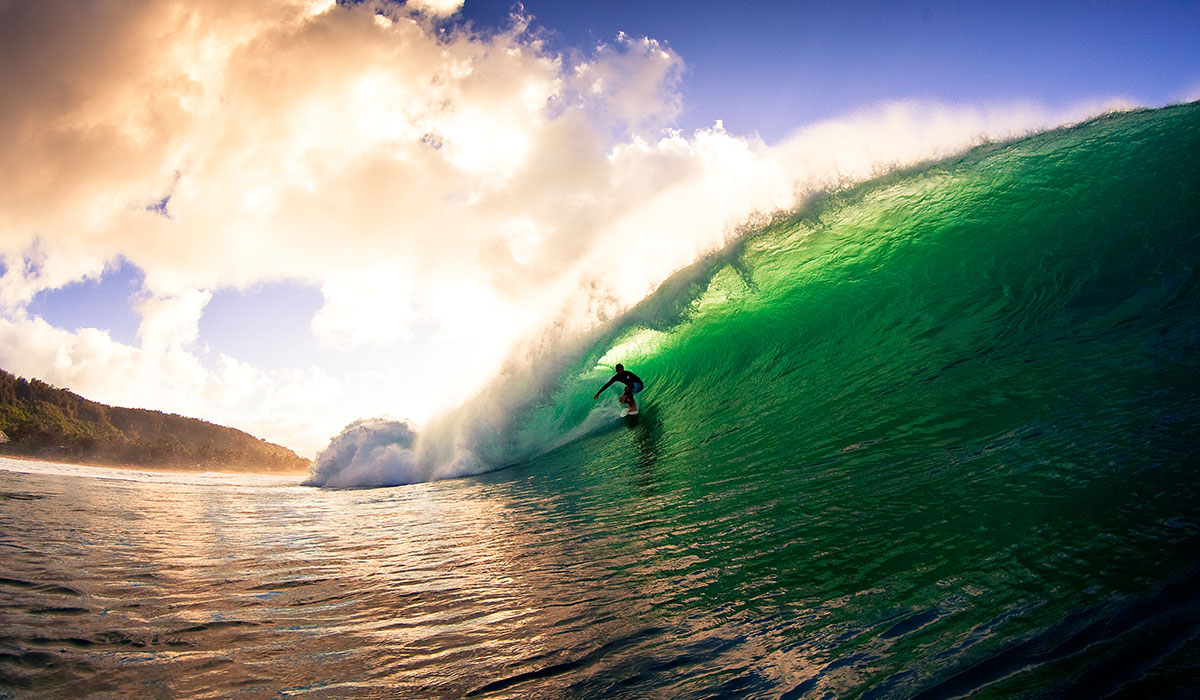 1. The Pass, Byron Bay
The Pass is a recline between Wategos and Clarkes Beach. The white sand and sound waves attract you to wander along the softly curved coastline towards the Cape, one of Australia's best surfing beaches for all surfers to have a great surf time. Byron Bay is on the east of the country and is famous for the best breaks around the globe. It is also the best place for the learners who want to test their skill levels with one of the greatest.
2. Broken Head, New South Wales
When you head towards the south in the town of New South Wales, the fire twirlers and tourist hoardings will guide you towards the Broken Head Nature Reserve. You will find cabins and powered surfing campsites within walking distance of the right-hand point of the '70s Morning of the earth surf point. You cannot have it all at once by yourself.
Still, if you want to explore empty peaks, you can drift towards the north of the beach or around the corner to some of the hidden bays of the south. It is a rainforest headland campground in front of the long, panoramic beach that is mainly ideal for multinational tourists and families and is lightly packed with locals.
3. Snapper Rocks, Coolangatta, Gold Coast
Snapper Rocks is located in Queensland's Gold Coast. It is favoured as pro-level surfing. Snapper Rocks can keep you hooked to the action with the right-hand point breaks. It boasts multiple sections that are truly a treat for experienced surfers. Snapper Rocks holds world championships, including the WSL Quiksilver Pro – the beginning of the world championship tour.
4. Bells Beach, Torquay, Victoria
Bells Beach is where surfing began in Australia and is ideal for advanced surfers. The point of Bells beach is mighty huge, and it is the stuff of legends. The breaks are divided into three parts-Rincon, Outside Bells, Bells Bowl. You can enjoy the many unbroken glorious rides when you paddle up at the right time. Water temperature in the Chilli region is very low, that is why it is advised to wear a wetsuit while surfing.
5. Noosa, Queensland
Noosa is one of the best surfing beaches in Australia and a dream destination for newbies. This location has the essence of an old-world charm. It has a right-hand point break with low to mid tide type. With the low tide, it is safer for the beginners or intermediate crowd to try their hands at surfing, as the rocks below are very near the surface.
6. Main Break, Margaret River, Western Australia
Main Break is a place for daredevils as here you can see the true power of nature. It is known for the biggest waves with heavy hollows, bowls, and bumps. Overall, it is a place only for the venturous surfers, though Main Break is considered dangerous thus, it is always advised to wear safety gear.
7. Kirra, Gold Coast, Queensland
Kirra in Gold Coast, Queensland is a home for advanced-level surfers. With right-hand breaks and sand bottom, the crowds love this surfing site immensely. Extremely powerful and heavily lipped, the tubes of Kirra are heroic, and here you can ride one of the greatest lengths of the waves thrown by nature. That is why the daredevils come to Kirra to experience the enchantment and intensity of Mother Nature.
8. North Stradbroke Island, Queensland
Traditionally known as Minjerribah, North Stradbroke Island is another sand island that offers a wide range of experiences right off the mainland, including whale-watching and ferry rides in Australia. It is a low crowd area and famous for its pubs where you can go when the sun goes down. Its nearby waves are Cylinders, Deadmans, and Main Beach.
9. Crescent Head, New South Wales
Crescent Head is a famous midway point on the road trip between Sydney and the Gold Coast and is accommodated by retired longboarders. It is a long, user-friendly coastal town. The campground is in front of the beachside, accompanied by a cobblestone coastline, where you can feel the waves and use an easy walk away to the shops and cafes. It is home to a point break famous worldwide for Australia's longest rides.
10. Johanna, Victoria
Located on the Victoria West Coast, Johanna is a two-hour drive west of Torquay. With tight local crew, fishers, and farmers, these blooming southern beach breaks came in the people's eyes for the first time as 1970s World Titles and recently as the alternative site for the Rip Curl Pro. It is well known for its large swells.
Conclusion
What are you waiting for? Choose your dream destination, and take your bag packs! Don't worry about the surf campsites, RV arrangements, and caravan annexes. Just contact XTEND Outdoors to explore the best surf camping.
About Author
: Danny Smith is CEO and Founder of
Xtend Outdoors Australia
which manufactures and sell caravan annexes, awnings and accessories. He just love caravan holidays and frequently blog about caravanning trips, parks and tips.