Whether you are a hardcore adventure enthusiast or a novice traveler, exploring #Australia must surely be on your bucket list! After all, from deserts to rainforests, markets to art museums, the country encompasses diversified landscapes and attractions. Apart from these, there are countless things to do in Australia, such that planning your itinerary could seem an overwhelming task!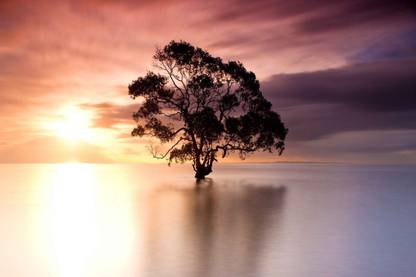 But don't worry. No matter what you choose to do, you can't go wrong because everything is unique on its own. To make it easy for you, we have listed some of the best things you can do in Australia to make your trip memorable.
1. Take A Scenic Drive To The Great Ocean Road
Nobody would want to miss out on the scenery that Australia has to offer. So, an amazing way to witness the best of the beauty is to take your vehicle and drive along the world's most scenic coastal drive - the Great Ocean Road on the southwest coast of Australia.
Stretching from Torquay to Allansford, the Great Ocean Road is around 243 km long. There's a lot for you to do like go surfing at the famous Bells Beach, see incredible natural wonders like 12 Apostles, spot amazing Australian wildlife, hike to the rainforest trails and coastal tracks with stunning views, and grab some food and wine.
2. Climb To The Sydney Harbour Bridge And Visit The Opera House
You can see this iconic landmark through various vantage points. But nothing would take your fancy other than climbing the harbor bridge. The experience is difficult to put into words but incredible to witness. You can see the unbeatable views of the city from the top.
Also, do not return back without visiting the world-famous Opera House. It's an architectural masterpiece. You can choose from a variety of guided tours to explore Sydney's Opera House, attend live performances and taste the delicious food.
3. Camping and Caravanning In Australia
Camping and caravanning during weekends and holidays in Australia are as normal as drinking water when thirsty. Wondering why? Because a fun camping trip asks for just a stunning destination and warm weather, Australia is blessed with the same.
For almost 25 million Aussies, camping and caravanning in Australia has become an important part of their life. Be it, children or adults, it attracts people of all age groups. It is considered a perfect activity to zone out from the daily hustle-bustle, spend some quality time with the family and friends and explore the great outdoors of Australia.
Nothing sounds more exciting than pitching a tent and camping amidst nature, near the coastline, beneath the starry skies, or on the beach. In Australia, you can camp on your desired campsite as there is a wide array of campsites available.
4. Snorkel Or Dive The Great Barrier Reef
The Great Barrier Reef is one of the seven wonders of the world and the most diverse oceanic habitat with vibrant coral reefs and an amazing array of marine life. It attracts scuba divers and snorkelers from all around the world.
Diving in this largest coral reef is simply incredible. You get to swim along with the amazing coral formations, giant clams, reef sharks, sea turtles, stingrays, dolphins, and a myriad of tropical fish. If you are out for an overnight tour to the reef, don't resist jumping in the water, do experience the nocturnal diving.
5. Discover Uluru - Ayers Rock
A tour to Ayers Rock is a must on your bucket list. Uluru or Ayers Rock is a massive monolith of red stone rising 348 meters above the ground situated in the Northern Territory. It is considered the spiritual heart of the country and is a sacred site to the Aboriginal Australians.
Not just this, it is one of the widely recognized Australian landmarks that attracts thousands of tourists and is listed in the UNESCO world heritage sites. Sunset and sunrise at Uluru are the magical moments you cannot miss out on when in Australia. You can even go for activities such as hot air ballooning and skydiving at this destination.
6. Blue Mountains Trolley Tour
The problem with Australia is squeezing everything in. Backpackers spend months trailing the coasts and still don't see everything. Sydney alone has enough to keep you occupied for weeks, but you can't go Down Under and not take a walk on the wilder side.
The city is surrounded by National Parks that make for a perfect day trip or weekend venture. The Blue Mountains, named for the blue haze caused by oils released from eucalyptus forests, make the perfect escape. Many tour groups offer multi-day hiking adventures, but those out for the day can take shorter tours of the crystal caves and Aboriginal historical sites and ride the cable car.
About a two-hour drive from Sydney, the Blue Mountains is an iconic landmark in New South Wales. The region hosts beautiful landscapes, towns, and villages which are worth exploring. To explore the magnetic attractions of the region, you can take a hop-on/hop-off Blue Mountains Trolley Tour. It is the best, most convenient, affordable, and reliable way to explore this mountainous region.
You can even enjoy a variety of outdoor activities there like hiking, cycling, horseback riding, abseiling, and canyoning.
7. Visit The National Gallery Of Victoria
Are you an art lover? The National Gallery of Victoria in Melbourne is truly a treat for you. The amazing and diversified art collection from Europe, Asia, Oceania and America will surely blow you away. You can explore the gallery individually at your own pace or take a guided tour of either 45 or 60 mins. The gallery even features a stunning place to dine with your family and friends.
Conclusion
Of Course, you cannot do it all. But whichever you choose, you are sure to have an experience you will never forget!