Tuesday, December 31, 2019
Many people dream of visiting an exotic country like China. The New Year can pose as a great excuse to finally do so. Checking off an item on your bucket list just by being there can be a great way of ringing in the New Year. And there are so many
things to do on your first trip to China
.
If you end up deciding to go, here is your guide to spending the New Year in China 101.
Why travel for New Year in China?
People in different places care differently about New Year's Eve. While Christmas is the time to stay home or visit your parents and spend a couple of days seeing family or old friends, New Year's Eve is usually an excuse to go out and party. This can sometimes get tiring when it is repeated year after year, so many people opt for using up some of their vacation days.
Traveling for New Year has become pretty common. It can be particularly fun if you choose to visit a country like China that is somewhat exotic and probably far from everything that you are used to.
Starting off your year by visiting a new place can be quite energizing and exciting. You'll kick it off by being adventurous, trying out new things and broadening your horizons.
Some people even want to move
after visiting an interesting foreign country. Even if it does not inspire such extreme plans, it is definitely bound to offer plenty of opportunities for reflection at the very least.
Where to go for New Year in China?
If you have come all the way to China, chances are you want to spend your time there to the fullest. Perhaps the New Year's Eve in China itself is not even that important to you, because there is so much to do and see at all times of the day. Here are some of the places you can go while spending the New Year in China.
1. Shanghai
This global financial hub is a popular travel destination year-round. Like elsewhere in China, Chinese New Year is celebrated much more widely than the one you will be there for. But still there are plenty of
things to do in Shanghai
. There are many large public events on offer. However, you can also find ways to experience this great city while doing something a little smaller in scale.
Much like visiting any other major city, it might be a good idea to see what you might be interested in beforehand and
plan your stay
at least a little bit in advance. One of the things you definitely shouldn't miss is walking along the streets of the former French Concession. This part of the city is very popular among tourists.
One of the reasons is because it has retained a lot of its original architecture and charm. Besides taking long walks and admiring its architecture, the streets are lined with bars you can pop in and out of.
Another thing you can do on actual New Year's Eve is to visit the late-night street food market of Shouning Lu. Here you will be able to toast in the New Year with traditional Chinese drinks and delicious delicacies. Your activities will be those of a typical New Year celebration, but they will contain the twist of trying some things you have probably never tried before.
You'll ring in the New Year acquiring some new favorites, that is for sure. Some other typical things you can do while spending the New Year in China is having fun in a karaoke bar or enjoying the fireworks and laser shows taking place on the Bund Promenade or one of the squares.
2. Hong Kong
If you decide to spend New Year's Eve in Hong Kong, you will be treated to an unparalleled fireworks show across the Hong Kong skyline. One of the things you can do on the day is to climb your way up to Victoria Peak. From here, you can enjoy the view of the city. After that, you can visit some of its street markets.
The colonial air of the legendary Peninsula hotel is where you might want to have afternoon tea before the big night on the town.
For the stroke of midnight itself, you can find your way to one of Hong Kong's many rooftop bars. There you'll be able to enjoy the view of this majestic city while enjoying a traditional New Year's celebration. However, there is a way to truly ring in the New Year in a memorable way.
You can arrange for a junk in Victoria Harbor, which is a type of traditional Chinese sailing boat. Imagine making your way in a slow-moving boat just as the clock strikes midnight.
3. Dali
If you are looking to get a more traditional taste when spending the New Year in China, you may want to opt for visiting Dali Old Town. Visiting Dali offers opportunities for a more spiritual as well as a more relaxing experience. Tea is a big deal in Yunnan province. During the day, you can visit tea plantations and learn about the art of making tea firsthand.
A Bai three-cup ceremony of drinking tea is another unique tradition you can experience here. During this ceremony, you get to drink three different teas. The final one you drink is actually a mixture of various different flavors. It symbolizes the importance of accepting all that life throws at you. This just might be the note you want to end your year on.
In the evening, you can ring in the New Year enjoying the traditional local delicacies and artisanal products. There are actually tours available to take you through surrounding villages for a taste of the local traditional goods. You will learn something new while thoroughly enjoying yourself in the process.
Nian gao or New Year Cake is made of sticky glutinous rice or yellow rice; a traditional festive cake during Chinese New Year. Chewy and sticky when it's fresh from the steamer, firmer and sweet later. Steamed Fish is a must for Chinese New Year reunion dinner; it symbolizes surplus/extra. The typical blessing is Nián nián yǒuyú - wishing you have a surplus of food and money every year.
There are indeed authentic Chinese dishes made with cheese. The thing is that Chinese isn't one type of cuisine, it's dozens of types, each with its own distinct set of dishes, flavor profiles, and ingredients. In fact, there are some parts of China where cheese, yogurt, and other dairy products are a notable feature of the regional cuisine.
Once such cuisine in China is that of the Yunnan province. In Yunnan, dairy ingredients have become a notable part of the dishes, along with many other components and flavors that outsiders wouldn't normally think of as typical Chinese fare. One of the features of Yunnan cuisine is a goat's cheese usually transliterated as rubing which means milk cake.
Rubing is most often served lightly fried (or sometimes steamed) and sliced along with Yunnan ham. Rubing can also be served as part of a savory main, such as rubing chao xilanhua he xihongshi, which is rubing cheese with broccoli and tomato. And there's also Yunnan ham with broad beans and goat cheese.
Another well-known Yunnan dish that features cheese is called rushan. Typically made by the Bai people, the word literally translates to milk fan and if you've ever seen the dish grilled on the end of a stick, the name makes total sense. In that form, it's often served with honey, chocolate syrup, or fruit preserves. But that same type of cheese can also be served other ways. Another popular one is deep fried until crisp.
Monday, December 30, 2019
India is the seventh-largest country in terms of the area and the second-most populous democracy in the world. A beautiful canvas of colors and beauty beginning from its unique culture. While these ever so beautiful Southern Indian beauties can be visited all year round, however the months of monsoons, especially August, add a certain charm to all of these destinations and bring them alive.
You may have experienced monsoons elsewhere, but monsoons in the South show you some of the most perfect, precious views that are not just rare, but extremely difficult to experience in other parts of India.
Rains make the lush green south look even more beautiful and magnificent. The smooth highways in the south will give you an unforgettable driving experience and not to forget the quaint and the fairy-tale hill towns of the south with stunning views will help you relax and rejuvenate in the lap of nature with its purest touch. Head to these places in South India during the month of August to experience the paradise on earth.
Here are some of the best things to do in South India with friends.
1. Sunrise at Chennai
Chennai, located on the coromandel coast of the Bay of Bengal, is the merging point of culture. It is vibrant and bright, full of artistic delights and vividly painted temples. The food here is inspired by the religious roots of the city and it has a unique place in the south.
Officially known as the gateway to South, Chennai is also the gateway to the unbound cultural extravaganza of India. Chennai, one of the most bustling cities in Tamilnadu which has all modes of transportation facilities but if you want to travel through the length and breadth of the city, then the most reliable option is to
rent a car in Chennai
.
By picking a rental car provides you with that ideal autonomy and flexibility to drive through its various neighbourhoods on your own. The beauty of the sea, serenity of tradition, the glamour of city life, and commercial streets are the highlights of Chennai.
Chennai is accessible in all transport Marina Beach, Mahabalipuram, Mylapore, Birla Planetarium, Velankanni, St. George Fort, Thousand Lights Mosque, Royapuram Fishing Harbour, DakshinaChitra, Ashtalakshmi temple, Guindy National Park, Semmozhi Poonga, Murudeshwara Temple are some of the must-visit places if you want to know about the plentiful bosom of Chennai.
Chennai (formerly called Madras) is a city younger than its image along the Bay of Bengal. More than any other city in India, it is a true reflection of the diversity of this country. This floating metropolis is a mixture of the old and the new, the traditional and the modern. Chennai is more like a hidden mystery.
Chennai is one of the biggest metropolitan city. There are many common places which are in common, but here I'll pick those places which only a Chennaite knows. It is a city worth all your time and money, for the experience would be unforgettable. Depending on the duration of your trip and budget there are several combinations of places you could visit to have an amazing time.
Here's a schedule you could tweak as per convenience to plan a trip to Chennai.
Senmozhi Poonga
: It is the first botanical garden set up by the Government in the city. It is home to numerous species of flora and has a special butterfly garden.
Marina Beach
: Located at a distance of about 4 kms from Chennai Central Railway Station, the famous Marina beach is the second longest beach in the world with a coastline of about 15 Km. The best time to visit this beach is during morning and late evening when the beach is all lively with food stalls and other entertainment.
Sri Parthasarathy Temple
: Dedicated to Lord Krishna, Sri Parthasarathy Temple is one of the oldest temples in Chennai. The temple was built by Pallavas in the 8th century and is of high religious importance.
The National Art Gallery
: Situated inside the Government Museum Complex, National Art Complex is one of the oldest art galleries in India and among the most visited attractions. The National Art Gallery consists of four different sections, including Tanjore Painting Gallery, Decorative Art Gallery, Indian Traditional Art Gallery and Raja Ravi Varma Painting Gallery.
Kapaleeswarar Temple
: Kapaleeswarar Temple, dedicated to Lord Shiva, was built in the 8th Century by Pallavas and was later rebuilt by the Vijayanagara rulers in the 16th century. The 37 meters tall and grand gopuram of this temple is made in the characteristic Dravidian style of architecture and is a major attraction.
Chepauk Palace
: Here the Chepauk Palace was the official residence of the Nawab of Arcot from 1768 to 1855. It is built in the Indo-Saracenic style of architecture. By the end of the Carnatic Wars, the independent kingdom before the Carnatic had become practically a protectorate of the British East India Company.
The Nawab Muhammad Ali Khan Wallajah was a close friend and ally of the British and was dependent on the company's troops for their protection. Thus, in 1764, he thought of building a palace for himself within the walls of Fort St George. However, due to space limitations, Wallajah was forced to abandon his plans and instead built a palace in Chepauk, a few kilometers south of the fort.
Some other places in Chennai that must not be left unexplored are Elliots beach, V.G.P Golden Beach, MGR Memorial, Snake Park and Ripon Building.
2. Discover the Monuments of Mahabalipuram
Along with numerous palaces in Tamilnadu, Mahabalipuram is one of the best place visit in India. The city of Seven Pagodas and the Coromandel coast located 60 kilometers south of Chennai offers beautiful sandy beaches and promises an exotic shopping experience to tourists. From the architecture to the serenity, the relaxing atmosphere and the impressive surroundings, this city makes a traveling experience unlike others.
The five Rathas offer a quiet environment and are a very well-informed place to be. Covelong (Kovalam) and Sadras are fishing villages that have become exotic beach resorts and an absolute must visit in Mahabalipuram. Places to visit in Mahabalipuram are Arjuna's Penance, Pancha Rathas, Sea Shore Temple, Krishna's Butter Ball, Descent of the Ganges, India Seashell Museum, Varaha Cave Temple etc.
Mahabalipuram is the right place to visit if you are a lover of architectural splendors. Its rich heritage and past glory will sweep you off your feet. Mahabalipuram is known for its temples situated on the seashores. The eighth and ninth century structures and buildings will let you take a glance at our rich history.
Mahabalipuram is a serene place where you can leave off the burden of your life and relax as the cool breeze caresses you.
One day trip in Mahabalipuram
will allow you to see Sadras, an ancient Dutch port surrounded by beaches and ruins of an old Dutch port. It is an extremely peaceful location away from the hustle of the city.
3. Kathakali Performance at Kochi
Kochi, the always bustling port city that echoes the centuries-old history of trade. Kochi has been a hospitable city that welcomed all the ships that anchored in its shore. Today also every tourist visits Kochi where cultures have amalgamated blurring the narrow boundaries. Enchanted histories of royal legacy still reverberate inside the royal households of the Cochin Royal Family.
Among
places to visit in Kochi
you should visit Fort Kochi, Mattancherry Palace, Cherai Beach, Paradesi Synagogue, Hill Palace Museum, Santa Cruz Cathedral Basilica, Willingdon Island, Bolgatty Palace, Mangalavanam Bird Sanctuary, and Veeranpuzha lake and backwaters.
4. Gazing the tea plantations from Munnar
Perched at an elevation of 5,200 feet, Munnar is one of the most beautiful hill stations in the state of Kerala. Nestled along the asymmetric slopes of the Nilgiri hills, this picturesque place is a must-visit during the rainy season. While Munnar is a beauty all throughout the year, but the first spells of rains enhance the exotic beauty of this beautiful destination.
An epitome of natural beauty, Munnar is preferred by honeymooners and nature lovers who love to spend a week amidst the serenity of nature, and with the rains, it just gets better.
Being among the best tourist places in India during the summer, Munnar is considered as the heavenly abode inside Kerala. It is an idyllic hill station that is surrounded by tea plantations and exotic greenery, located in the Western Ghats of Kerala. Eravikulam National Park, Mattupetty Dam, Anamudi, Pothamedu View Point, Attukad Waterfalls and Tea Museum are some of the best places to see in Munnar.
Munnar is one of the most unique hill stations in South India and an ideal honeymoon pleasure spot. Known as the land of the three rivers, due to the convergence of the Mudhirapuzha, Nallathanni and Kundaly rivers here, Munnar is a great escape from the hustle and bustle of the city. The atmosphere is a romantic and dreamy, with fresh air and green to add to it.
Although there are many activities to do in Munnar, strolling in tea plantations and lush green forests will definitely get in touch with your inner being in the midst of nature. There are many wildlife sanctuaries in the surrounding forests, where you can go and spot exotic animals such as the Nilgiri Tahr, Gaur, Greylag Giant Squirrel and Nilgiri Langur, as well as the elephants.
The most unique thing about this hill station is that every 12 years the blue hills with Neelakurinji flower in full bloom. This phenomenon is the reason why these hills are known as Nilgiris. While it's cold here all the time, the best time to visit Munnar is during the summers from March to May, to beat the heat of the city.
Munnar has tea gardens and colonial heritage, and is also a popular destination for travelers from Delhi, Mumbai, Bangalore, Hyderabad and Chennai. You can explore this hill town and savor its irresistible scenic treats.
This is one of the most famous honeymoon destinations of Kerala which is a must-visit place to include in Kerala trip plan for 2 days from Chennai. Adventure, nature, charming landscapes, hills, forests – Munnar is yet another place loaded with natural beauty.
Best places to visit in Munnar
:
Mattupetty Dam, Top Station, Lockhart Tea Park, Periyankal Waterfalls, Signal Point Viewpoint, Anamudi peak, Muniyara, Pothamedu View Point, Cheeyappara Waterfalls, Lakkam Waterfalls and Kundala Dam are the most notable attractions.
Best accommodation in Munnar
:
Nature Resorts
5. Binge on Chettinad Cuisine in Madurai
Madurai is not only the city of temples but also a perfect sphere for delicious food! If you tend to walk into the roads of Madurai even after midnight, you will still be able to find the tastiest of foods, so don't worry of having a tummy full feast. Another thing Karaikudi is known for is its food. A new cooking genre is named after the region known as Chettinad and the type of cooking is also known as Aachi Samayal.
Kal dosai does not go well with usual sambar and chutney. It needs side dishes that have good soaking coefficients that is gravies that go deep inside the dosai and kindle its inner soul. The texture of kal dosai is such that it requires a deserving gravy to do justice. Some of the best combos with kal dosai - mutton paya, spicy chicken gravy and of course nice and thick fish gravy and vadacurry.
In olden days, in Karaikudi - municipality in Sivaganga district, people worked tirelessly in fields and wanted to lighten the non-vegetarian dishes with spices, hence masala was added to the chicken dishes such as Chettinad Chicken Masala.
Meen kuzhambu is awesome. No coconut is used, but a touch of tamarind which gives the dish a sweet and tangy note, with the savoury flavour coming from the onions and tomatoes. The onion tomato masala and the spice powder added thicken the curry as well infusing it with tanginess. Seeyam is made from channa dal and sugar balls coated with rice and urad dal batter and fried in oil. Best bet is to check for seeyam in boli stalls at Chennai.
Adhirasam made using jaggery and coarsely ground rice flour is similar to a Vadai in shape but its sweet. It's a typical Diwali sweet in Tamil Nadu and also served in many of the temples sweet stalls. Thattai is another Diwali snack, made using urad dal flour and rice flour with spices. It is also available at all snack shops. Ingredients may vary except for rice flour.
Available around Madurai and neighboring places mostly south Tamil Nadu, Paal Bun is a delicious snack sold at tea stalls. It's the equivalent of glazed donuts, that are available in the US, but somewhat harder than the Donuts.
There is a sweet named seerani which is available in and around Sattur. They come in two flavors depending on the type of sugar used. It's either white cane sugar or brown palm sugar. It's similar to jalebi but tastes little different.
Another Diwali snack, Seeval is made using chickpeas and rice flour and spices and is easy to make. Generally, Arupukottai is famous for seeval, though you get them in every sweet shops. Ingredients may vary except for rice flour.
Koozh vadaam and Arisi Vathal are popular snacks as well as a side for meals. They are sun-dried at summer and served for the winter season at most households at Tamil Nadu. It's a more tedious process to prepare the batter, dry them, store them and at last fry them to turn them into the snacks.
Thaen Mittai is a traditional sweet of Tamil Nadu which was very famous before few decades. This sweet is popularly known as thaen mittai or thenaaru or thaen unda or thennilavu etc. It is almost forgotten now, which was sold in Petti shops earlier.
Madurai Jigarthanda is the best of the best dessert one can ever taste which goes without saying. Famous Jigarthanda has become a household name in the city. Jigarthanda is a combination of pure milk ice cream and other ingredients without any chemicals. You can also taste the Ilaneer sarbath and Rosemilk at Periyar Bus Stand.
Anywhere in Tamilnadu one could find relishing Idli-Sambar and Madurai has the best of the idlis and it is soft! Idli is a south Indian snack which is a steamed version of Urad Dal and rice fermented dough. Idli is just 55 calories and Sambhar is made of pulses which provide protein to your body. Protein doesn't make you hungry for long time.
Kal Dosa is the normal dosa with extra thickness which gives its name i.e., the kal dosa is prepared in a dosa pan made out of stone. Kari Dosa is a spicy meat masala dosa stuffed with the meat of your choice. Mostly it comes in Mutton and Chicken. It has a mouth-watering taste with a strong aroma of the spices. You can have it as a breakfast, lunch, brunch.
Taste Kothu Parotta anywhere at Madurai, you'll find your stomach asking for more! Parotaa stalls are a part and parcel of Madurai. Mutton kola urundai are meat balls that are more than perfect for your lunch. Also, do try the Aiyira Meen Kolambu along with the roasted Nei Meen variety. Also, the Prawn biriyani is a must to eat dish.
Pongal is a sweet dish as well as a famous dish that can be eaten as a food. Its mostly prepared during festival days during Pongal and also available as Prasadam in temples.
6. The Biryani Pilgrimage in Hyderabad
The Old City of Hyderabad is the true face of the India of yesteryear. Cows roam the busy narrow streets, market hawkers loudly praise their wares and the smell of chai and hot Hyderabadi Biryani with goat meat fills the air. It will take many months to try out all varieties of amazing food. And of course, you can binge your Biryani very often.
The fusion specialty rice dish - Hyderabadi Biryani is believed to have its origin in historic Hyderabad. The blend of Mughlai and Persian cuisine resulted in one of the most delicious ways rice is cooked. The appearance of Hyderabadi Dum Biryani, its texture, and the aroma make it unique and drool-worthy.
The Mughals enjoyed the dum biryani and back in those days, the Shahi Khansama would use different types of meat. In today's world, only limited types of meat are available for cooking biryani. The saffron flavored long-grain rice and the succulent pieces of chicken make this biryani the star of the show. In a nutshell, yes it is worth the hype and you MUST try it.
Kachchi Biryani version is prepared with kachchi gosht (raw meat) marinated with spices overnight and then soaked in curd (dahi) before cooking. The meat is sandwiched between layers of fragrant basmati rice and cooked in dum style after sealing the handi (vessel) with dough - how flavourful is that.
7. The special Irani Chai in Hyderabad
Try out delicious street food Hyderabad is famous for. Start with Irani chai and Mirchi Bajji. You've probably had tea in the most exquisite locations but you've never had Irani Chai with Osmania Biscuits while staring at Char Minar. Irani chai is a Persian brand of Tea. It is a unique form of tea unlike any other version of Indian chai, made by the addition of mawa or khoya to black tea.
Now, there are around 25 Irani Chai cafeterias in the city including Nimrah Cafe, Hotel Iqbal, Farasha Cafe, Sarvi Bakers, etc. Late night drives are super fun — eating dosa and drinking Irani Chai at 3 am after wandering the whole city, yeah, you wouldn't ever wanna leave.
8. Sunrise at Kanyakumari
Don't miss the sunset at Kanyakumari, even if it means spoiling your sweet sleep. Trust me, it is one of the best sunrises you will ever see. Go to the sunrise point at least 45 minutes before and secure a spot, as it gets crowded later on. Apart from the Kanyakumari Sunrise point, you can also watch the sunrise from the pier. It's such a nice feeling to watch the sunset from the edge of the pier with water all around you.
In fact, it is one of the most exotic places to visit in India. One can find destinations here that can never cease to amaze. There are temples, churches, religious pillars and statues everywhere. The perfect blend of the culture of the place is reflected in the art, architecture and even in the local cuisine of Kanyakumari.
Those who enjoy history can take an excursion to Kumari Amman Temple or Vattakottai Fort. The Chilling on the coasts such as Sanguthurai Beach, Sothavilai Beach and many others is simply exotic. The Wax Museum is a different place but equally attractive for tourists and should be seen in the city.
Chitharal is a small village located at a distance of 7 km from Marthandam and 55 kms from Kanyakumari. It is famous for the Jain Monuments also known as Chitharal Malai Kovil or Chitharal Cave Temple carved into the rock containing sculptures of Tirthankaras and carved deities inside and outside dating from the ninth century.
Rock memorial is a calm and beautiful place, if you want to know more about the history of Vivekananda and the Vivekananda Rock itself. You have to take the ferry ride if you want to visit. But its totally worth the visit. The morning is the best time to go to rock memorial. Near Vivekananda Rock Memorial, Thiruvalluvar Rock statue is situated.
The Vivekananda rock memorial is also here. It is said that Vivekananda had meditated here for two days before joining the Parliament of the World's Religions in Chicago.
The Sree Padmanabhapuram Palace is the erstwhile official seat of Travancore Royalty. Many think this as a Palace, but its primarily a fort called Kalkulam Fort designed in very indigenous Malayalee architecture style. However, the fort was constructed to house the Palace and eventually it became more like a Palace as the fort walls also got integrated into Palace structures.
9. Exploring the Sacred Temples of Hampi
Capital of the erstwhile Vijayanagara kingdom, Hampi is situated on the banks of the Tungabhadra River. The UNESCO recognized World Heritage Site is known for its architectural splendour epitomised in Queen's Bath, Lakshmi Narasimha Statue, Virupaksha Temple and many more.
Ruins of palaces, temples with carvings depicting the powerful story of the erstwhile kingdom, a huge stone chariot will take you back to the time of kings and queens. Situated amidst three hills, Hampi is the ideal place for tourists as it gives you scope for adventures, trekking and also a place to unload the pressures of the material world.
10. Exploring The French Colony In Puducherry
Also known as Pondicherry, it is one of the
best places to visit in South India
if you are planning a trip with your friends. Being a former French colony, you will see the perfect blend of traditional Indian and French architecture.
Walking through the French Quarter known as the White Town, you will get to see exquisite colonial bungalows, and also a chain of cafes and restaurants where you can savour the delicious French cuisine and beverages. Pondicherry is the ideal place if you and your friends are on a shopping spree. And of course, the beaches to complete the
weekend trip to Pondicherry
.
Enjoy the waves that curl around your feet and also try your hand at scuba diving. The place is known for its beaches making it the travelers' paradise.
A visit to South India can give you the best holidays to discover the best. Have the best time here and enjoy the cultural bounty of south India.
Friday, December 27, 2019
USA
.
Arizona is a great place for RVing whether you choose to go for the activities, events, or the warmth and sun. So, we've put together some of the best destinations for snowbirds in Arizona.
1. Tucson
Of course, this won't come as a surprise to many. Green Valley is a popular place to visit all year round. With recreation centers like golf courses, swimming pools, and fitness centers - what more could you possibly need? We also love how many restaurants and bars Green Valley has. It's perfect for those days when you just don't feel like cooking.
We will note, over 80% of Green Valley residents are retired. So, if you're traveling as a young family or couple, this may not be your first choice. Either way, it's such an experience. The motto of Oro Valley is it's in our nature, which perfectly highlights their outdoor craze. It has tonnes of outdoor activities for you to get stuck into - including an archery range.
It also has a drive-in movie theater, which is perfect for romantic getaways. You'll find tonnes of fellow vacationers and locals alike at the farmers market, or playing a round of golf.
2. Chandler
Beware, a vacation here might make you dream of living here. Sun Lakes is also a short ride away to Rawhide, a really scenic 1800s old Western town. We'd recommend that you check out all the walking paths, especially if hiking is something that interests you. Sun Lakes has beautiful views, activities, and country clubs to offer.
3. Mesa
This is for all those arts, entertainment, and culture lovers. This is an indie place to travel to, and perfect for all the snowbird art lovers. You can enjoy movie nights on Main Street, farmers market, and even a baseball league. It has so much to offer and will ensure that you're always doing something exciting.
Mesa boasts a large selection of free events. These are predominantly located outside, meaning you can catch a tan while enjoying your winter getaway. RVing around Mesa is always such an experience, and we couldn't recommend it enough.
4. Phoenix
If you're a fan of baseball, this is a must for you. Surprise is the spring training home to the Kansas City Royals and the Texas Rangers. The town also holds Second Sunday in the Park from September onward until spring. This is a free event that provides you with an exciting thing to do.
If you're trying to find some sun, where better to look than Sun City West? This town is great for catching rays, munching down on some food, and go for a game of golf. We highly recommend Little Sicily - if you're into Italian, and want a great pizza. Many RVers choose to come here every year, and with great reason too.
5. Scottsdale
As you may have guessed from the name, Fountain Hills is known for its fountains. It actually has the fourth tallest fountain in the world. It's a beautiful site to see, and definitely worth visiting. That's not all Fountain Hills has, the town also holds art fairs, and is home to a theater. So, for a chilled out, cultured trip, Fountain Hills could be perfect for you.
6. Coyote Buttes
The Wave, a sandstone rock formation in Arizona is a work of art in itself. Located in the Coyote Buttes, the Wave is perfect for hiking (you can access four different trail heads leading there) and photography. It is a visual wavelike formation on sandstone. It is located on the border of Utah. Your eyes would be able to see patches of colors like orange, pink, yellow, green and red. The intensity of sun decides the appearance of colors.
Let us know where you decide to visit.
Thursday, December 26, 2019
Well, when a person truly plan their travels completely alone, loves to travel alone so that they can explore in their own free style. They actually avoids company and enjoy being free and despise co-travelers.
They may bump into many like minded travelers during the course of his journey, spend few days with them but this is not what they had planned at the first place. And when they return back home from such self planned, self undertaken trips, they feel accomplished, confidant and determined. That is true solo travel. A solo traveler loves their own company and wants to see this world in their own capacity without any help from others.
Does your New Year resolution is to exercise more seriously? Then it fits perfectly to go for hiking and trekking trips which are increasing in popularity. Concept hotels have everything from tennis, healthy food and yoga. The modern, urbane traveler always looking for new adventures that enrich the mind. Train journey through Canada, tiger safari in India or drive through California?
Cold shock, interrailing, buddymoon and DNA tourism. Travel Trends for 2020 is environmentally friendly and active where we prefer to return home as a better version of ourselves. What trend does the best for you? Have you thought about replacing the journey to the sun against a DNA-trip that takes you to your roots? Or go on a retreat where neither Internet or books are present?
The prime mover behind this year's trends are self development, greener choices and unique experiences - we want to be inspired, learn more while traveling more sustainably. Here is what you should know.
"Twenty years from now you will be more disappointed by the things that you didn't do than by the ones you did do. So throw off the bowlines, Sail away from the safe harbor, catch the trade winds in your sails, Explore, Dream and Discover."

- H. Jackson Brown
Understand what solo travel means:
When someone talks about solo travel, it doesn't mean that you need to set a fixed departure itinerary with a travel agency, go around tourist spots and come back. I really don't know what to expect from that type of a trip. Of course, you'll have fun visiting a new place and experiencing their culture, But will the trip change something within you?
Will its impact stay with you forever? I'm not sure. So first, you need to understand the difference between a vacation and a solo expedition. A vacation is just what I described above, Book tickets with a travel agency, set a fixed itinerary, staying at a luxurious hotel, go around and see places with tourist guides and relax away your worries.
See what solo travel is about? It's about traveling to not only a place but traveling to the people of the place, traveling to the stories of the place, traveling to the culture of the place. I couldn't agree more with Mr. Brown when he says, sail away from the safe harbor.
So, go for it, Be it a place which is at an hour's distance from your city or somewhere which is countries apart! Try being on your own, interact with locals, understand their lifestyle, take public transport to navigate, try local delicacies and find inspiration that motivates you to take a step closer to your dream.
Of course, you need to do proper research about the place you are going to. Maybe get a hold of a few important phrases in the local language or a few important customs and gestures, And yes, do make an itinerary But don't saturate it with tourist spots and famous destinations, Take time to research. Find places that have stories to tell, Find people who can connect with you.
Get inspired by the differences you will find in the daily lives of people in a new place, And learn to get familiar with a strange new place. So yes, do get that cliched selfie at the Taj Mahal. But don't forget to have a chat with many locals who see the Taj every day and find out how Taj looks through their eyes! Voila, you have your solo travel basics sorted!
What to Expect from Solo travel?
1. Feel awkward
Well, sometimes you will feel awkward for the first few days or hours in your solo trip.. If you have never watch a movie all by yourself or have never eaten alone in a fancy restaurants. Then I suggest you to try them out to feel the level of awkwardness, just to check whether you are ok with being solo or not.
2. Feel liberated and free
In a solo trip, nobody has any idea about the kind of person you are - you will have to experience this to fully understand how liberating this can be. You will feel liberated and free. You have no pressure, you can be who you want to be. You can be the girl silently sitting in a corner with a book or may the someone bubbling with energy who can't wait to start a conversation.
Positive vibes. When you decide to travel alone, your fearful attitude about the world being a dangerous place automatically takes a backseat. Since, You go to a surrounding different than where you live daily. And you wander, you become less suspicious of those who look different than you. At times, you form even stronger bonds than those who look like you.
3. The right destination
Not everywhere in the world is going to be safe for a solo female traveler, so you have to pick your destination carefully. I have visited a whole heap of different places over the years, where I traveled to Europe for 3 months, volunteered in Italy, got certified in scuba diving in Sri Lanka while traveling solo.
And I have found the majority of destinations would be safe for solo travelers. Destinations like The Maldives, which I found can be done on a budget[2], are little slices of heaven. Perfect for getting some 'me time,' learning yoga, adventures like scuba diving, and feeling safe. Do your research before you pick a destination, so you know it's going to be okay as a female traveling on your own.
4. Trust your gut
When you're traveling alone, one of the best pieces of advice I can give you is to trust your gut instinct. If something doesn't feel right, it probably isn't right. Humans are born with a really keen intuition, and we tend to know if something is too good to be true. If someone is offering you cheap drinks in a rundown looking bar, there's probably a reason for that.
If you meet a stranger and they seem a bit too friendly, perhaps there's a reason for that too. Not everyone is out to get you, but definitely keep your wits about you and trust your gut.
5. Stay connected
Finally, another crucial tip is to
stay connected with friends
and family while you're away. Let them know your plans, give them the details of where you're staying, and check-in with them once in a while. If you keep your loved ones in the loop, then everyone will feel more at ease. They will feel more comfortable knowing you're safe and how you're getting on. And you'll feel more comfortable knowing that someone is there to check in with, just in case.
6. Freedom
Growing up, freedom is something we look forward to and traveling unescorted is an obvious key to achieving that. It's like the perfect ticket to independence. Traveling on your own lets you create your own schedule and live by your own rules. The obligation of the following someone is off your shoulders and without the restrictions imposed by another person's presence, you can do things at your own comfortable pace.
If this doesn't sound like heaven, then I don't know what does! So isn't this the freedom you longed for? Then go get it by taking your first flight off!
You get the chance to explore this world. Eventually, you will see that everybody is different. When you listen their stories and experiences, you will be amazed. How people are living and surviving with great difficulties. And you feel a sense of gratitude for your life. All of a sudden your own problems become tiny.
Interesting Reads: How to Travel the World
7. Breaking through the stereotypes
They said, "It's dangerous, you'll be bombed if you go there." Yet I met the kindest, most humble people there. They said "Are you crazy? You'd be robbed or even worse, you'd be harassed if you travel to that place." Instead, I got the best hospitality, met some wonderful people who treated me with the utmost respect and with them I found a home away from home.
They said, "Solo travel is unsafe." Yet all the credits for the person I am today are because of my solo travels, it made me kinder, stronger, braver and generous person. Today we live in a world ruled by the internet, with news filled with hate and social media filled with visual content.
I travel to give my soul the liberation of finding a non media defined perspective of the world and to be inspired by it's different cultures, people and the local lifestyle. I try not to listen to the negative voices around me instead I sail away from the safer lands and away from the influence of people I know to re-discover myself. Every time.
Interesting Reads: 15 Reasons to Travel While You're Young
8. Self-discovery is the Solo traveler Jargon
When I move away from the comfortable grounds and get away from the influence of people I know, I re-discovered something new about myself. That's simply because when you have a friend, family or anybody you know around you, you start to behave similar to them and even your thoughts get aligned with theirs. I personally give this to the fear of judgment.
So when you don't know anybody and start fresh connections you will be 'you' and that's when you truly understand who "you" really are.
Interesting Reads: How to Start A Journey Of Self-discovery
9. Learning
From learning to navigating in an unknown place and cracking hacks, to understanding basic words of a new language and organizing skills you will grasp a lot. Self-acceptance and making peace with yourself is one of the most important insights you will receive. You will also learn to take great pictures of yourself using timers, tripods, GoPro, taking help from strangers and what not.
Solo travelling can be scary sometimes. There are days on my solo trip when I feel scared and tell myself that I had made a stupid mistake by choosing a solo trip. You will be lonely, every now and then, you will want to talk to someone who understand you. All those random conversations with absolute strangers are great.
10. Become a Better Person
You may ask how. And the answer is so simple that you already know it. When you see that people across every nation are just like you, they are humans and nationalities, religions, race, cast creed, you will realize that there is no place for hate.
When you encounter acts of kindness from strangers when you share a meal with a family that you don't belong to that's when you will realize how wrong you were when you judge someone by their appearance or what they wear and when you feel compassionate for a community which is not in your hometown. You regain immense faith in Humanity and you become a better person. You become more empathetic and less judgmental.
And yes in between all this you will have a lot of fun.
11. Have strong belief in your instincts
The worst things happen when we ignore the hints that our guts tell us. If you think it's getting darker or the streets are getting deserted, time to go back. If a cab driver seems to be creepy then skip taking it. If you think someone is talking to you or behaving in a way you are not comfortable with then think of immediate escape plans. Staying safe while traveling is better than being sorry.
These are just a few must safety precautions to keep in mind. But there will be permutations and combinations of situations which you will have to handle on your own. But it's worthwhile:)
Tuesday, December 24, 2019
Water is the most perfect traveller because when it travels it becomes the path itself!

― Mehmet Murat ildan (Turkish playwright, novelist and thinker)
Dazzling Waterfalls; they are spirited, gentle, mesmerizing and motivating; delight us with its grandeur, which can hold the intellect in amazement. Getting in to nature is good for the body and soul; Legend has it that waterfalls can make us happy. Waterfalls produce calming views and whispers that help to relax in today's hectic life.
Happiness take shape due to the natural tendencies associated with readiness to relax from act of watching the motion and sound of falling water. It's never an unexpected phenomenon that humankind feels so calm and bold around
waterfalls
!
There are adventurers among travellers, there are philosophers, thinkers and chasers of all kinds among them and they all will admire a waterfall blessed with nature. Presence of an inspiring waterfall brings an overwhelming sense of ecstasy beyond words can express.
The action of discovering new waterfalls can be as therapeutic as a fountain of youth. The search can renew a sense of occurrence that many souls haven't experienced since childhood.
Waterfalls in Wayanad are definitely one of the many awe inspiring surprises that nature has given to Kerala- the God's Own Country. They are in fact a display of the might of nature.
Wayanad is one of the India's most popular destinations and suitably one of the best honeymoon destinations in Asia. It's absolutely very romantic – Magnificent waterfalls against the beautiful Kerala backdrop is like something out of a movie or romantic novel.
Luxury resorts in Wayanad
are always welcoming tourists with absolute sincerity and commitment for a comfortable stay to feel the rhythm of the beauty where every detail is larger than life.
Wayanad has many waterfalls spread across the district. Whilst there are extraordinary abundance of waterfalls all over this green and hilly area; Some famous names include the Meenmutty Waterfalls, Chethalayam Waterfalls, Soochippara Waterfalls, Palchuram Waterfalls and Kanthanpara Waterfalls.
So, it is time to explore this hidden treasures; it will do you good! Here is a list of the most beautiful waterfalls in Kerala worthy of your bucket list, which you simply can not afford to lose!
1. Meenmutty Waterfalls
The Meenmutty Falls, a popular attraction in the region, is about 3 kilometers from the main Kallar road.
Meenmutty Falls is located 29 km from Kalpetta in Wayanad District and is one of the must-see places. This alluring three-tiered waterfall is the second highest in Kerala and is falling from a height of 984 feet. Similar to other waterfalls in the region, Meenmutty waterfalls offer an excellent view for the trekkers.
It's a feast for the eye to watch water smashing to the base from over 950 feet in three different levels and there are different viewing points for each deck. Aroma of the forest surrounding the waterfall while exploring the narrow walkthrough path till the top will be an experience like never before. Swimming in the healing waters of Meenmutty will make one feel at ease and comfort the soul.
Although this waterfall is a little known attraction in north Kerala, it is a great thing, as it is the second highest waterfalls in Kerala after Athirappilly. With the fall from a height of 300 meters, the Meenmutty waterfalls in Wayanad is a spectacular sight that is located inside a forest. Meenmutty waterfalls can also be reached via trekking for around 3 km.
The rocky terrain for trekking to the Meenmutty waterfalls is also well known as a trekking point. The place also offers a spectacular view of the Banasura Sagar dam. When you visit Meenmutty Waterfalls you have to walk almost a kilometer through a narrow path and trees on both sides with tributaries of the water that falls from the falls on one side provides a relaxing environment.
Main waterfalls at the top where you have to get through hiking is not ideal for bathing due to the strength of the one that falls from the top. You can choose the tourist sites that are downstream with lots of small waterfalls, where the water is softer. In monsoons the water in the middle of the river offers a natural Jacuzzi as the experience that is unique and comfortable.
Meenmutty Waterfalls is ideal for a day trip and the months after the monsoon are the best time to visit the Meenmutty waterfalls. The Meenmutty waterfalls is 48 km from Sultan Bathery, 25 km from Kalpetta and 5 Banasura Sagar km from the dam. The price of the entrance to Meenmutty Waterfalls is Rs. 50 and the waterfalls are open from 10 AM to 5 PM.
2. Chethalayam Waterfalls
Chethalayam Waterfalls is located at Vaduvanchal which is around 12 km from Sulthan Bathery in Wayanad. This beautiful waterfall is a destination to break free the troubles and plunge into the striking beauty of nature. It is located near to the Wildlife Sanctuary inhabited by the spotted deer, wild elephants, sloth and gaur to name a few.
Chethalayam is a seasonal waterfall and is ideal for trekking with scenic beauty and unblemished surroundings which offers a number of lookouts for bird watching. Chethalayam waterfalls usually dry up during the summer.
Chethalayam Waterfalls is one of the nice places to visit in Kerala. It requires a special permit from the forest department to visit it and the area at the foot of the waterfalls is good and full of trees and green areas. Reaching Chethalayam Waterfalls includes a 4 km hike. From Kidangand to the falls, trekking is an important activity and is loved by lovers of trekking. Climbing is also a part of the walk.
Monsoon is the best time to visit Chethalayam falls and it is ideal for the day trip. This waterfalls is small and dries up during the summer season. Chethalayam Waterfalls is close to Sultan Bathery and located 37 km from Kalpetta and 12 km from Sulthan Bathery. Wayanad Wildlife Sanctuary is a must when visiting the Chethalayam Waterfalls.
3. Soochippara Waterfalls
Soochipara falls also known as Sentinel Rock Waterfalls is spectacular. It is also a three-tiered waterfall situated in Vellarimala of Wayanad district. Surrounded by dense forests, it is known for thrill seekers rock climbing and nature walks.
There is a pool below this waterfall where activities like swimming, river rafting and other recreational activities take place. Visitors can feel so good in nature and can see a number of wild animals while trekking to reach the main pool. The vertex view from Soochipara presents an unparalleled view of the Western Ghats. The water from Soochipara joins Chaliyar River at the end.
Soochipara Waterfalls also known as Sentinel Rock waterfall is one of the most attractive waterfalls in the Wayanad district. The waterfalls are at a height of 300 meters. The Soochipara Waterfalls is located 46 km from the Sulthan Bathery, 24 km from Kalpetta and 13 km from Meppadi.
The Sentinel Rock Waterfalls is an important point of adventure, as it is famous for its trekking activities. The sentinel rock is also an ideal place for rock climbing. The best time to visit the Soochipara Waterfalls is from June to October and is ideal for day trips. Chembra Peak, Kanthapara falls, and Vaduvanchaal are the best places to visit near Soochipara Waterfalls.
Note: - The best time to visit Soochipara falls is during the rainy season which is from March to June.
4. Palchuram Waterfalls
Palchuram waterfalls are located on the border of Kannur and
Wayanad
. With a height of 300 meters and four tiers of streaming water, Palchuram is one of the outstanding waterfalls in the region. There's nothing quite like the walk towards Palchuram Falls
It is situated in the middle of an evergreen forest which is an extension of Western Ghats. Variety of trees and herbs are located around the area. You'll hear the falls before you even see them and ultimately, you'll set eyes on the cascade, which crashes over a number of vertical slabs of rocks into a deep pool of fresh water. There are a number of beautiful view points where the tourists can look down to discover the subtle beauty.
Palchuram is well connected to major parts of Kannur and Wayanad district.
5. Kanthanpara Waterfalls
The waterfall is 18 kms south east of Kalpetta and is easily accessible. If you're looking to avoid the crowds at waterfalls, we'd suggest Kanthapura. The good news is that this is one of Wayanad's best-hidden waterfalls that drop down from an altitude of 30 meters. Its charm makes it the best place for camping.
Surrounded by alluring greenery; if you're enthusiastic to have a little scramble, you can make your way right to the falls, and have a dip. After an hour or so of scrambling around this wonderland, you might be ready for some grub, so pack a lunch with you and eat it at the bottom of the falls.
6. Athirappilly Waterfalls
Visit the Athirapally waterfalls near Vazhachal. Athirappilly waterfalls are not only the most famous waterfalls in Kerala, but they are also among the most attractive waterfalls in India. Offering scenic beauty, the Athirappilly waterfalls fall from approximately a height of 80 km. Athirappilly Waterfalls are the largest waterfalls in Kerala.
The waterfalls offer a great view of the Sholayar Hills. The Falls is also an important place for filming movies. Reaching a peak around Monsoon, the Falls seems to be totally isolated in a thick forest in Western Ghats when approaching from the road. However, it is easily accessible from a paved road that leads to the bottom of the waterfalls.
The road to Athirappilly Waterfalls when you travel to get there traverses along the banks of the river with the water still flowing silently and unceasingly and there are three falls to see adjacent to each other with the central one being the largest. There is also a short walk through a paved path down to see the falls. There are some stalls near the entrance to the Athirappilly waterfalls that serve tea and snacks.
Walking to Athirappilly Waterfalls from the ticket point is quite long. However, these waterfalls are elderly
and kid friendly up to the top of the falls (if you do not hike up).
Athirappilly falls is 32 km Chalakkudy, 122 km from Kottayam, 269 km from Thiruvananthapuram, 100 km from Munnar, 174 km from Coimbatore, 59 km from Thrissur, 73 km from
Kochi
. The best time to visit the waterfalls is Athirappilly during September, October, November, December, and January. Kochi is the nearest airport to Athirappilly Waterfalls.
7. Vazhachaal Waterfalls
Vazhachaal waterfalls is a bit ahead of the Athirapally falls even though it is a smaller one high up the mountain. The spectacular and impressive waterfalls are located 7 km from
Athirappilly
and 75 km from
Kochi
. There is a park on the way to Vazhachaal Falls and the fence is very close to the falls so we have a close view of the falls.
Vazhachaal Falls has a lot of natural pools and rocks everywhere and make everything look beautiful. There are many benches to sit in the garden and this place is friendly children and elderly. Vazhachaal Falls has a lot of natural pools and rocks everywhere and make everything look beautiful.
The travel route to Vazhachaal is rich in flora and fauna and includes dense green forests too. The waterfall is 300 feet. Ideal for day trips, the best time to visit the Vazhachaal waterfalls during September, October, November, December, and January.
8. Thoovanam Waterfalls
Located inside the Chinnar wildlife sanctuary, Thoovanam Waterfalls in Munnar is a beautiful place to visit in Kerala. Thoovanam Waterfalls is about 3 Kilometers from Alampatty eco friendly area Located 50 km from Munnar and 10 km from Marayoor. Thoovanam Waterfalls is also a main trekking trail and walking through the forest is pleasant and peaceful with deer, butterflies and insects.
The serene and wonderful view while hiking in the interior of the forest to reach the falls is spectacular. The best time to visit Thoovanam Falls is during the months after the monsoon and it is ideal for day trips. Thoovanam Waterfalls is an important tourist spot in Kerala and one that you definitely should not miss, and once you take a forest ticket guide that will accompany the waterfalls.
Thoovanam Waterfalls is also a main trekking trail and walking through the forest is nice and peaceful with deer, butterflies and insects.
9. Lakkom Waterfalls
Located 1.5 km from Marayoor and 40 km from Munnar, Lakkom is one of the best waterfalls in Kerala that give visitors a great getaway experience. Lakkom waterfalls are small but lovely, going down a steep slope and emerging over rocks from forests. You can roll your toes in the clear water and take a dip in the shallow parts of the pool if you like adventure.
You can also sit on the rocks and put your legs under the water. Even though Lakkom Waterfalls is not too deep, but the rocks are slippery. The other regions of Lakkom waterfalls to visit are the Eravikulam National Park and Marayoor Dolmens. The best time to visit the Lakkom Falls is during the months of October, November, December, and January.
10. Thommankuthu Waterfalls
Located 20 km from Thodupuzha, 48 km from Munnar and 25 km from Idukki, Thommankuthu waterfalls is a magnificent and wonderful 300-foot waterfall. The view of the waterfall is impressive and the hiking in the surrounding mountainous area is also an important point when visiting Thommankuthu Waterfalls. The best time to visit the Thommankuthu waterfalls is during the monsoon season.
The best places to visit while the waterfalls are Thommankuthu Varambetta Mosque, Karalad Lake, Banasura Hill, and Kakkayam Dam.
11. Valara Waterfalls
Valara Waterfalls is on the way to Munnar and is located next to the Cheeyappara waterfalls and is adorned with dense forests. The waterfalls are 1000 feet high and provide a great view of the visitors. The region is also well known for hiking. The Valara Waterfalls is ideal for a day trip and the best time to visit the falls is during the monsoon season. The Valara Waterfalls is located in the middle Adimali and Neriamangalam.
During the rainy season the flow will be thick and during the summer season, the flow of water will also be less. Valara Waterfalls is on the way to Munnar and is located next to the Cheeyappara waterfalls and is adorned by dense forests.
12. Cheeyappara Waterfalls
Cheeyappara Waterfalls is located next to the Valara waterfalls and is quite a lovely waterfall. The Cheeyappara waterfalls are located between lush dense forests and are a chain of waterfalls of the Deviyar River. It is an ideal place for hiking, climbing and exploring.
The Cheeyappara Waterfalls has located 42 km from Munnar and is a main destination in Kerala ideal for a day trip and when you travel to Munnar you can stop at Cheeyapara and Valara waterfalls for a quick getaway.
13. Palaruvi Waterfalls
To experience a great getaway, visit the Palaruvi waterfalls. Palaruvi falls is in Shendurney wildlife sanctuary in the Kollam District of Kerala. "Pal" means milk and the name is translated to milk jet.
As the name suggests the waterfalls resemble the 300-foot milky fall due to the crystal clear water of good quality. The current in which the waterfall is ideal for swimming and is an important picnic spot in the country.
The Palaruvi falls are located within a dense forest and the waterfalls you reach through trekking. The trekking experience at the Palaruvi waterfalls is a big one and it is memorable. The best time to visit the Palaruvi waterfalls is during the months of June, July, August, September, October, November, December and January. Palaruvi Waterfalls is ideal for day trips.
Monday, December 23, 2019
Traveling to Thailand
is safe and even
Bangkok
at night. We strolled late at night in little known tourist sites and we faced no problem (except the only scare of a dog that came out to greet us, he he).
Have you ever wondered why people love Thailand so much? Are you considering spending your next vacation there? We know that Thailand is close to India and you will not regret going to this fantastic country. In addition to this, we know how important it is to be connected to the Internet today.
If you are looking for information on how to get a SIM card with Internet in Thailand, you have reached the right place. In this article, we will give you the best information about the best SIM card in Thailand, so that you don't have to worry about high roaming charges and we will explain in a very simple way everything you need to be connected 24 hours a day.
Is Thailand your next destination to visit and you want to have the security of staying connected to your social networks, check WhatsApp, search for places on Google Maps, make video calls, among others. Let's start this trip together!
What to see in Thailand?
We can divide the country into 3 zones:
Downtown area
Bangkok is that jungle of asphalt that will not leave you indifferent. Admire its temples, skyscrapers and parks but especially stroll, visit the markets (we loved the Ratchada night market), mix with people and eat at street stalls. We get to do 20 km in a day wandering!
Ayutthaya, 80km from Bangkok has the ruins of the ancient capital in Ayutthaya Historical Park. It is very pretty.
Kanchanaburi, Hua Hin, etc.
North Zone
Chiang Mai is all peace and quietness, especially after arriving from Bangkok. Here you can see its temples, wander around and visit its markets (the Sunday market is impressive). In Chiang Mai you can do trekking, hiking or whatever you want to call it because it is surrounded by nature and national parks (we went trekking to Inthanon National Park, spectacular).
Chiang Rai, Pai, Sukhothai, etc.
Islands of Thailand or paradises (to freak out)
On the west coast (Andaman Sea) you will find the most famous and busiest Thai islands such as Phuket, Krabi, Koh Phi Phi or Koh Lipe.
On the east coast (Gulf of Thailand) are Koh Samui, Koh Tao, Koh Samed or Koh Chang (our favourite for being less "busy", being full of nature and having a climate more similar to the centre and north of the country.).
This is not a detailed guide of what to do or see in Thailand. It is only a summary to give an idea of ​​what the country offers and its different areas.
How to have Internet access in Thailand?
There are basically 3 options to have Internet access in Thailand:
OPTION 1
: not having internet access in Thailand, looking for free wifi
OPTION 2
: buy a SIM card in Thailand
OPTION 3
: buy a SIM card for Thailand from India
Normally the second option is the most recommended.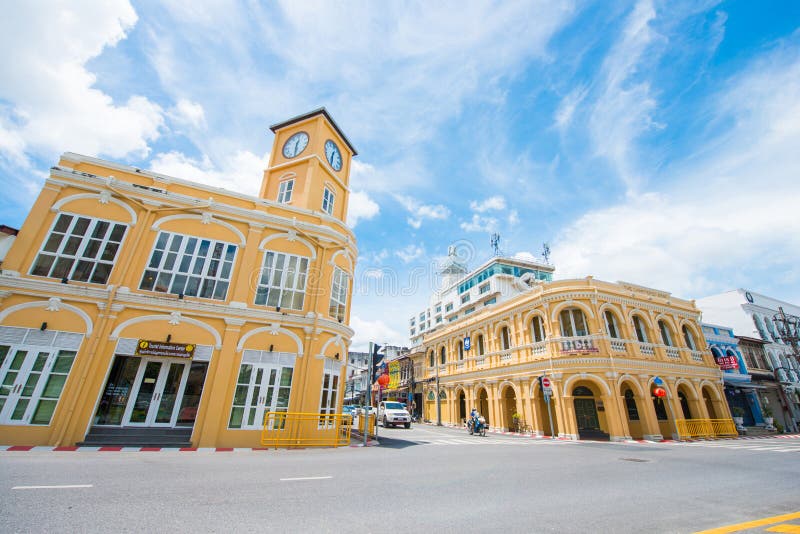 Free Wifi in Thailand
Ha ha ha, you are already rubbing your hands for free Wi-Fi. In Thailand you can get free Wi-Fi throughout the country in hotels, restaurants, cafes and all those places that promise you free Wi-Fi. But what you get in most cases is to drain the battery of the mobile hoping to download few pages, look at your mobile or cell phone like a fool and remember the Dominican pharaohs, the inventors of the free wifi. I do not even try. I am the man who does not stumble 2000 times in the same stone.
Apart from the comments above, never forget about security problems. Public and open networks can make your sensitive data accessible to third parties.
What is the best prepaid SIM card for Thailand?
Although you have several alternatives, I would like to tell that your best option to have an Internet connection in Thailand will be to have a data SIM card. A SIM card will always be the best bet to stay connected to the Internet to share your trip. Similar to the SIM of your mobile, this product (of light size and easy to use) will give you quality Internet for a certain amount of days and data outside of India.
The mobile operator dtac, covers all the provinces of Thailand and its capital. Almost its entire network is in 4G, while the rest is in 3G.
Why buy a SIM card in Thailand?
Traveling in Thailand is quite easy today. You can easily find a place to sleep, there is always good food around the corner and you can book transportation on each street. So why do you need a Thai SIM card? First of all, just to be connected and be able to talk with family members. Another advantage of the Thai sim card for tourist is to be able to use Google Maps to find addresses or to inform you of hotel prices, Tripadvisor, Bus reservations or trains, among more.
We
travel to Thailand
always connected and of course I would not even think of going without internet. Just thinking about
walking through Bangkok
without Google maps makes me shiver (and do not say me that you carry offline maps). Google maps informs you of everything! Or book an Uber or a Grab from wherever you want. Anyway, nowadays the internet is vital, all information is power and doing things correctly saves time and money.
Internet providers in Thailand
If you are going to travel to Thailand soon and want to buy a sim card, you should know that there are different phone companies. They all have their pros and cons, but their signal and coverage is the same everywhere today. Simply choose the most economical option of one of the mobile companies.
You will see posters everywhere that say: 'Thailand SIM card for tourists'. To travel north to places like Chiang Mai, it only depends if you want to be connected or not. dtac HAPPY Tourist Sim Card is the No.1 sim for travellers and is one of the best Thailand tourist sim card. dtac HAPPY Tourist Sim Card has reliable coverage even in remote areas! So, if you're traveling on a motorcycle in Thailand, dtac HAPPY Tourist Sim Card may be a good option.
Where to buy your prepaid SIM card in Thailand?
As for the SIM card and an internet connection, do not worry. If you did not collect information before your trip and do not mind paying a few Thai Baht more, trust the airport vendors. It is the most practical and fast ways.
Buying a SIM card at the airport is usually the easiest and most practical way. At the airport you can see the stalls where in 10 minutes and with your passport you will have your SIM inserted and everything configured (they do it themselves, it is impressive the cards that can be inserted per minute, machines!).
If you arrive directly at Suvarnabhumi airport you will not need to leave it, as you will find the counters of dtac HAPPY Tourist Sim Card and you can compare data plans and prices. The same applies to Don Muang airport in Bangkok and Phuket. If you have little time and do not mind a couple of Thai Baht or so, we recommend buying a dtac HAPPY Tourist Sim Card at Delhi, Mumbai & Kolkata Airport or at Thailand's Airport, 7-11, Family mart if you are already in Thailand.
You can also get a SIM in any 7eleven supermarket (there are almost more than inhabitants). You can buy a SIM card in almost every 7Eleven, but obviously the prepaid SIM cards from Thailand that you buy here focus on short-term tourists. They sell simple data packages that will mostly be useful if you are in Thailand for only one week.
If you plan to stay more than a week in Thailand, go to a phone shop instead of 7Eleven. As soon as you leave the airport in Bangkok, many companies will receive you with tourist sim card packages, but they are expensive compared to what you can buy in the city.
If you arrive in Thailand by bus from another neighbouring country, it is best to go to one of the many shopping centres in the city, where you will find stores of
dtac shop
and you can choose the plan that best suits what you are looking for.
Using Google Map, we can find the nearest dtac shop store. In them they will explain the plans very well, English is spoken, the prices are the cheapest and they will activate the sim at the moment. All shopping centres in Bangkok, Phuket, Chiang Mai, Krabi and Koh Samui have mobile Internet stores.
The following option offered by dtac HAPPY Tourist Sim.
Enjoy 8-day unlimited data with 15 GB at 100 Mbps max speed
8-day unlimited calls to dtac network numbers
8-day free chat on 5 applications
Free 15-baht call credit
Call back India numbers at special rate 0.6 baht / minute
Enjoy special privileges at shops and restaurants nationwide
Sunday, December 22, 2019
If you have been told that croissants are a must that you must try in France, it is true. It is one of the things to eat in Paris. But not everything is sweet, there are also other delicious dishes that you can try when visiting Paris like the Ratatouille or the cheeses. Among the thousands of varieties of French cheeses we recommend that you do not stop trying the national versions of the Emmental, Brie and Camembert.
Connecting with a local culture is so much more than visiting monuments and museums. We can do it through tasting its food, too. One of the best ways to really get to know this European capital is treating your palate to its heavenly flavors.
Don't let French cuisine's pricey reputation fool you. You can try some of the best food in Paris for a couple of Euros. Yes, fine dining is part of the city's rich culinary tradition, but that doesn't mean there are no affordable options. This way, those with a tighter budget can enjoy the gastronomic hub of France, too.
So, when it's time to take a break from sightseeing, recharge, and experience another side of Paris, go to a local café or
restaurants in Paris
and indulge in the city's delicious food.
1. Baguette
The French baguette is a long loaf of bread, crusty on the outside, soft on the inside. But it is so much more than food. It is a symbol of French culture. Even though the French have been making it for centuries, the word itself has been in use since 1920. Centuries later, Parisians are still in love with their baguettes.
So much so that they still hold the Best Baguette in Paris competition (a tradition that started in 1994). The contest takes place each year and the winner gets a medal, a cash prize, and the honor of supplying the Elysée Palace for a year.
2. Steak frites
The country's dining scene would not be the same without the iconic French brasseries. When in Paris, head to one of Paris' brasseries and order steak frites. This is a grilled steak made of carefully selected and matured meat paired with fresh, hand-cut, double-fried potato chips and different sauces that are optional.
3. Choucroute
Choucroute is another brasserie staple that will blow your mind. It came to Paris from Alsace, a region in eastern France, in the late 1800s. After Alsace was annexed by Germany, the refugees fled to the French capital. Choucroute means sauerkraut in French. The dish is made with white cabbage cooked in riesling, pork or duck fat, garlic, herbs, with sausages and pork knuckle on top.
4. Duck confit
The preparation of this dish is hard work. First, the meat stays in the refrigerator covered in salt and herbs for a few days. Then, the duck thighs are slowly cooked in their own fat, until the meat is moist and tender. The traditional side dish is pommes sarladaises, made of potatoes, garlic and duck fat.
Although Paris is one of the
best destinations in France for foodies
, a good duck confit is hard to find, and not many bistros in Paris make their own.
5. French cheeses
In Parisian cheese shops, you can taste each region's top cheeses, from the mildest ones to the sharpest ones. There are so many mouth-watering French cheeses that it's hard to decide which ones to recommend. Comté and camembert are the stars, but there are numerous lesser-known, small producer cheeses that are just as good.
6. Jambon-beurre
Jambon-beurre is the most popular Parisian sandwich. It is perfect for busy Parisians who need to eat on the go. Like many other delicious dishes in Paris, you can find it at corner bakeries or order it at most Parisian cafés. It usually comes in the form of a fresh half-baguette. It is filled with cool butter and a delicious, pink-hued cooked ham called Jambon de Paris with optional cornichons.
7. French oysters
Love them or hate them, French oysters are well-known for their quality. Oysters may not be the cheapest food in Paris, but they are definitely worth a few extra Euros. You can choose from many varieties coming from different parts of the country's coastline.
8. Couscous
If looking for comfort food in Paris, couscous is a great choice. It is so popular with the locals it was voted Parisians' favorite dish back in 2006. As there are many immigrants from North Africa living in Paris, you will find many couscous restaurants from various regions.
9. Chocolate
Chocolate is a dessert many people cannot live without. France is home to some of the world's best chocolatiers. However, unlike the Swiss and Belgians, the French still keep this a secret from the rest of the world. Parisian chocolate shops are so elegant and over the top, and for a good reason. This is not your average chocolate we're talking about. France takes one of the world's most popular sweets to a whole new level.
10. Paris-Brest
This wheel-shaped pastry was made in 1910 to commemorate the Paris–Brest–Paris cycle race it was named after and it is still one of the best-selling desserts in Parisian pastry shops. It quickly became popular with riders competing in the race thanks to its high calorific value. Whether you're into
cycling
or not, you will love this pastry. No one can resist its choux pastry shell topped with praline buttercream, sprinkled with caramelized almonds.
11. Rum baba
Rum baba, or baba au rhum, is a dense cake with cream. It is soaked in syrup containing some sort of hard liquor, typically rum. It can be filled with whipped or pastry cream. Sometimes, it comes in larger forms, but it is usually in the form of individual servings.
This small yeast cake was first made in the 18th century. It was King Stanislaus of
Poland
who brought this cake to France when he was exiled in Lorraine. He loved this dish so much that he asked his chef, Nicolas Stohrer, to recreate it. When Stohrer moved to Paris, he opened his own bakery, and introduced the rhum baba to Parisians.
12. Macaron
The macaron in French and macaroon in Italian is a type of biscuit of French origin that has gained worldwide fame. Originally, the macaroni was not filled, but consisted only of two round domes with a flat base. However, this has changed a lot with the passage of time, since not only do they always carry stuffing called ganache, but this can be found in a multitude of flavors.
In this way, the current macaroons in France are considered more a cake than a simple cookie.
13. Croque Monsieur
Croque Monsieur is the name of the most popular sandwich in Paris. It is made with sliced ​​bread and stuffed with ham and Gruyere cheese and even, in some places it is added bechamel. The word escargots means snail in French. The dish is snails that are seasoned with garlic, parsley and butter. Once seasoned, the dish is passed through the oven to melt the butter and make the meat a little.
14. Quiche
Quiche is called dishes that look like pies but are salty.
15. Pain au Chocolat
Pain au Chocolat is a sweet made with puff pastry and butter, filled with chocolate cream.
Among the many types of wine you will find in Paris, we recommend you not to miss the Bordeaux and the Médoc, which are the jewels of the French wine industry. Try to sit in a cafeteria and have a coffee with a Parisian crepe, enjoying the views.
If you're just visiting, we must warn you that the food in Paris is so good that you'll be coming back for more. If you're moving to Paris, you must invite your friends and family for a visit and introduce them to French cuisine. And if you ever decide to leave France,
movers won't be able to transport your food with you
, so enjoy it to the fullest while you can.
Friday, December 20, 2019
And we cannot forget the Winterville fair on Clapham Common, its new location south of London. Like the Hyde Park fair, Winterville has several attractions, including a skating rink and an amusement park. The national opera and ballet companies stage their great shows during the winter. In fact, The Nutcracker is a classic at this time of year.
If you are reading this article looking for some reason to travel to London in winter, the whole city becomes an attraction in itself. In addition to the thousands of things to do in London, many of them related to the holidays, a foggy London becomes even more charming. Whether for Christmas lights or the smell of mulled wine that invades the streets, is well worth visiting London in winter. Another seasonal drink is Winter Pimms.
It doesn't matter if you are interested in traditional decorations, festive foods, amazing art and crafts or just looking for a last-minute Christmas present, Christmas markets in London are the best place you can go. Christmas classics "The Holiday" and "Love Actually" reflects the unique British Christmas atmosphere more than anything.
Winter Wonderland in Hyde Park last until January 5, so start the Christmas shopping with long brunches, musicals and winter mood.
1. Winter Wonderland Angels Market at Hyde Park
Winter Wonderland in one of the biggest Christmas markets in London, and it has all the festive attractions that one Christmas lover can wish for. This Christmas will celebrate its 13th year. It is free for everybody to walk and look around trough 100 plus wooden chalets. There you can find things like jewellery, clothing, handmade crafts, and gifts for your family and friends.
It works during the day and night, but it is more magical during the night. Winter Wonderland also has some interesting attractions you can watch like blacksmiths and sculptors. In Hyde Park, you can buy tickets to go ice skating around the pavilion.
2. Christmas by the River at London Bridge City
This is an iconic Christmas market, it has a vintage ski theme and it is a bit smaller than the Winter Wonderland it has just over 70 chalets. You can find all kinds of gifts, hot whiskeys, amazing food and drinks. It has been voted the best and most picturesque Christmas market.
Amongst all the great food and drinks, fairy lights, amazing crafts this market has boutique vendors, live music and free craft workshops like wreath making or Christmas jumper decoration. If you are looking for a last-minute gift here, and it happens that you can't find the perfect one, you can simply buy them some chocolate Christmas gifts and you're good to go.
3. Southbank Centre Winter Market
Another popular winter market is the Southbank Centre's Christmas market. This one is great if you are a cheese lover because they are known for serving a wide range of festive-themed cheese snacks and some amazing cocktails. And then if you are also a meat enthusiast some stalls offer some amazing meaty dishes and let's not forget that this market is the best place to drink mulled wine or cider.
This is the place where you will be able to enjoy some of the best market food.
4. Christmas in Leicester Square
Leicester Square Christmas market has been there since 1670 and it has some of the best entertainment programs and events. They transform the central gardens into a festive pop-up market where you can enjoy amazing Christmas food and drinks, handmade gifts, and a storytelling Santa. You can go watch some of the great shows that they offer.
5. Southbank Centre Winter Market
Southbank Centre's Winter Festival is the most festive Christmas market you can find in London. This is where all traders from around the world will showcase their array of amazing handmade gifts and the best street food you can eat from a wooden chalet. You can feast on Indian, Greed and Asian cuisine, and some amazing sweet treats.
There are chalets where you can play board games, ping pong while drinking mulled wine and enjoy the warmth of a fire pit. There's even a secret cinema. You can enjoy some fish and chips, oysters, fondue, champagne or hotdogs.
6. Greenwich Market at Christmas
Greenwich Market is there all year round but when they add the magical Christmas lights, mulled wine and pictures with Santa, it gets even better. On some days you can find some amazing arts and crafts. This market also has over 100 stars that have Christmas music, great street food and mulled wine. It starts in the middle of November with the annual lantern parade.
7. Belgravia Christmas Sunday
This market takes place only on December first, the market has around 60 boutique stalls, where you can stock up on stocking fillers, enjoy some mulled wine while listening to Christmas carols. It is truly a special event, so make sure that you don't miss out on it.
8. Christmas Market Under the Canopy
This is the place for you if you like going to craft workshops. This magical market is a covered one that is located in King's Cross. Amongst the crafts you can do, there are carol singers and of course mulled wine. There is a different theme every weekend if you aren't a wine fan you can enjoy things like craft beer. You can find some amazing ceramic gifts from students from the University of the Arts London.
9. Christmas at Flat Iron Square in Southwark
This is a more untraditional market. Here you can have fun but also relax in an armchair while you snack on some pecans and drink warm drinks from around the world. You can also choose some amazing food from many vendors, participate in some fun Christmas workshops or watch some of their free Christmas film screenings.
If you are traveling just to see London's winter markets this is the place where you can relax, because
nobody wants to lose their edge
.
Christmas is truly the most wonderful time of the year, and Christmas markets make it even more magical. London is a specialist when it comes to having a wide range of Christmas markets, and plenty of festive things to do. So if you have some last-minute Christmas gifts to buy or you simply want to walk around and enjoy the magic. These are some of the best ones you can check out.
Interesting Reads: Best Christmas Markets In Prague ♥ Best Christmas Markets In UK ♥ Best Christmas Markets In Madrid ♥ Best Christmas Markets In Copenhagen ♥ Best Christmas Markets In Vienna
Friday, December 20, 2019
Perhaps it's the physical activities under the sun, or a combination of the sun in one's skin and the salty breeze of the Atlantic, but the fact is that going to the beach will always leave you hungry and so, in this post we´ll explore some of the best restaurants in Fort Lauderdale to go after a blissful day at the beach.
Now before we start, I would like to give you a little advice concerning transportation, moving in cities in South Florida such as Fort Lauderdale. It's tricky at times, as most of the city's transportation infrastructure is based on having access to a car.
Public transport options tend to be rather limited; and while taxi-like options such as Uber exist, they can truly make a number on your wallet due to the number of travels you would need to do. In the end the most preferable option for transportation in South Florida is renting a car, as it gives you a comfortable way to move around the city at your own pace.
After all, if the transport infrastructure is made with car ownership in mind what better way to sort thought it that having a car during your stay. Now renting a car can sometimes be complicated but sites such as
Miles Car Rental
can make it easy by providing an easy way to find the most rental options at the best prices.
Now, without further ado, let's begin our gastronomical trip through Fort Lauderdale!
1. Pelican Landing
There are few things as relaxing as having a nice sea view as you dine, and that's what Pelican Landing aims to achieve. Here you can find perhaps the best spot in all Fort Lauderdale to have a couple of beers and a casual bite while relaxing with your friends during the sunset.
The menu here focuses on a rather casual type of food such as burgers, and catch-of-the-day fish prepared on different styles. In addition to that, there is an ample variety of drinks and specialty cocktails, making it the perfect place to have good times with friends. And the ambiance is one of the most amazing in the whole city, as the restaurant is right in the middle of a marina so you'll have nothing but a sea view!
You can see million-dollar yachts moving around on the serene blue waters as you dine!
Now the restaurant is reportedly a little hard to find, but there are plenty of parking options nearby, mainly at 1881 SE 17th next to the Hilton Fort Lauderdale, from there it should take you just a little bit of exploring to find this delicious hidden gem.
Interesting Reads: Things to Do in Florida this Weekend
2. Coconuts
If you come to South Florida then you should enjoy some of the local seafood, after all, there is nothing better than eating seafood on a coastal region, as you know that anything you eat will be way fresher than anything you could find inland as chances are high that your meal was caught not long ago on a nearby places.
So, to enjoy some of Fort Lauderdale's finest crustaceans and other tasty sea critters we'll go to Coconuts, a local favorite seafood restaurant.
Coconuts offer a wonderful view of Fort Lauderdale's waterways, so once more you'll be able to eat alongside the million-dollar yachts that peacefully float on the blue waters (it seems that that's a pretty common vista in Fort Lauderdale restaurants). However, here you'll find a much more extensive menu with many tasty alternatives for both seafood and non-seafood dishes.
Along with the common items of on menus such as coconut shrimp and lobster roll you´ll also find plenty of seasonal dishes and even an option to let the chef surprise you!
You'll find the restaurant at 429 Seabreeze Blvd, there is a complimentary valet parking option, and the restaurant is open seven days a week featuring brunch on Sundays.
3. Mai-Kai restaurant and Polynesian show
Fort Lauderdale is a tropical paradise in the Atlantic, but curiously enough one of their most renowned restaurants is themed on a tropical paradise on the Pacific. So, I guess this makes this restaurant as tropical as it can be.
May-Kai is a restaurant themed on Polynesian culture where you can enjoy both a delicious meal and an authentic Polynesian dance show that features exotic rhythms and fire juggling! Now this restaurant is a little bit away from most beaches. My recommendation if you want it to make part of your gastronomical run through Fort Lauderdale is that you make sure to have a reliable transport options by
booking a rental car
.
This way you'll be able to reach any restaurant, no matter how far they are, and you'll be able to do it with much more comfort!
Interesting Reads: Best Places to Visit in USA
4. Frostbite Nitrogen Ice Cream
Now let's finish our gastronomical tour of Fort Lauderdale with the only possible way in which a gastronomical tour can end: with dessert! Now it's a well-known fact that nothing is better after a hot day at the beach than going for a sweet, sweet cone of ice-cream and that's precisely what you'll find here, but you won't find any regular ice cream parlor in here.
This is a steampunk-themed liquid nitrogen Ice cream parlor where you can find the most strange and marvelous ice cream fusions that you can imagine. Here your ice cream is made right in front of you using liquid nitrogen in a process that ensures that you get the creamiest and smoothest ice cream ever.
The place is great for kids, but don't worry, there is also something for the adventurous grownups as there are even some alcohol-infused ice cream!
And with that concludes our little gastronomic trip through Fort Lauderdale, but believe me, this is only an appetizer of the many delicious things you can find this wonderful city so work out a big appetite and set out to explore!