Yurt camping has become very popular among campers thanks to the unique experience it offers. Originally a staple of Central Asian cultures, yurts provide transportable accommodations that provide people with facilities and amenities such as running water, fully stocked kitchens, or electricity. It's a unique balancing act that caters to all types of campers, allowing them to connect with the great outdoors in comfort.
If you and your loved ones haven't tried it, consider it for your next camping trip in USA. You can go yurt camping Washington and many other places, whether solo, with a group, or with family.
There's no need to worry about the number of people coming along, by the way. Yurts come in various sizes to suit different needs. All you really need to think about is what to pack and where to go.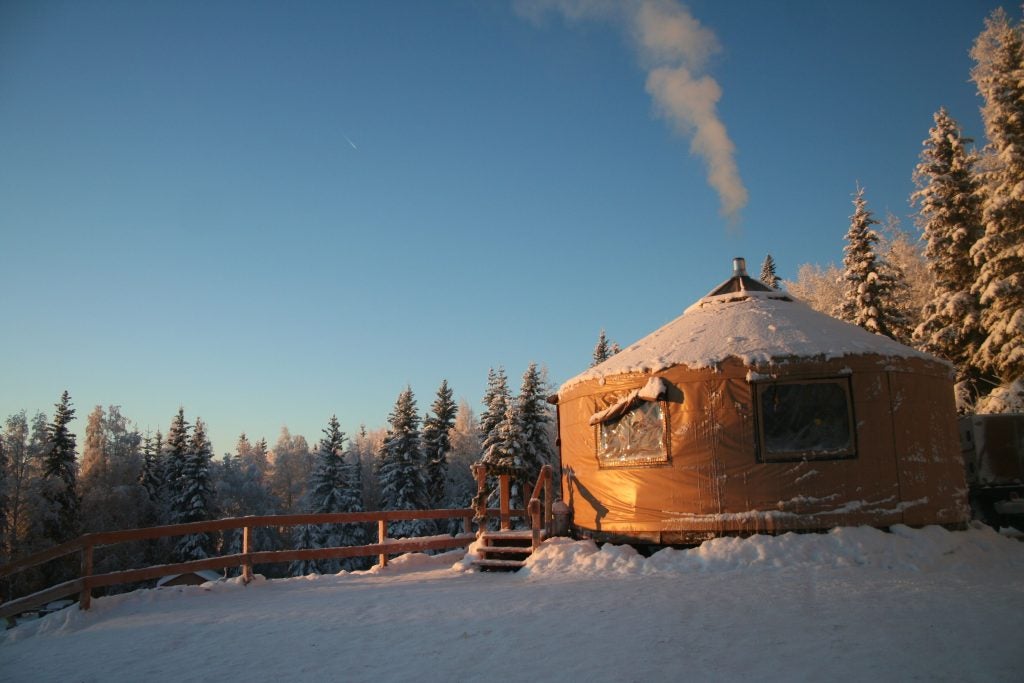 Speaking of which, here are for a great yurt camping experience.
1. Poplar Creek, Minnesota
In the early 1980s, enthusiasts introduced yurt glamping to the Midwest. The most popular ones, namely Barbara and Ted Young, even formed their own boundary country track company, which combined two of their passions, skiing and yurt glamping. If you love skiing and cold weather, then consider visiting Poplar Creek in Minnesota. It's situated not far from Grand Marais and is a beautiful haven for skiers.
Each yurt at Poplar Creek has a wood-fired cook stove and a fully stocked kitchen. If you are traveling with family, don't worry about the sleeping arrangements, as each yurt also comes with bunk beds. One reason travelers like coming to Poplar Creek is that they get to bring their dogs on their trip!
Talk to management about their yurt-to-yurt packages, as these can help you during your stay. Some popular packages include shuttle services to help you with your luggage.
2. Golden Hill State Park, New York
If you live in New York or are thinking about traveling there, visit the Golden Hill State Park for an interesting yurt experience.
The park is home to about 500 acres of land and the Thirty Mile Lighthouse, a structure built in 1875 with historical significance.
The Golden Hill State Park is also a great spot for adventurous hikers and snowboarders, providing beautiful locations for picnics, boating, skiing, and hiking. It's perfect for a family camping trip. You can book all year round and do many activities as the park creates itineraries for visitors with events that cater to the seasons.
3. McIntosh Wood State Park, Iowa
If you're more of a fishing aficionado, then McIntosh Woods State Park in Iowa is the place to be. It offers yurts equipped with bunk beds, a grill for cooking your catch of the day, a picnic table, and tables and chairs. It's a simple stay that provides anglers old and new with a comfortable place to fish without all the frills.
You can hike up to Muskie Lounge near Clear Lake if you don't catch anything and need a bite. Here, you can enjoy some filling Midwestern staples. But if your palate craves something sweeter, you can also get ice cream when you visit Gunny's Smokehouse in the area.
4. Eisenhower State Park, Kansas
If you like taking your bike for a spin during camping trips, consider visiting Eisenhower State Park. It offers campers various multi-use trails where they can put their biking skills to the test right in the great outdoors.
About that last part, it's also a great place to visit if you love wildlife. Feel free to go out of your yurt to spot animals such as foxes, turkeys, or bobcats in the area. The two basic yurts you can rent for your stay are perfect places for hunkering down after you've exhausted yourself with seeing what the place has in store.
Wi-fi is also available in some areas. So, you can easily keep in touch with loved ones. Campers also have access to facilities such as a basketball court, a golf course, and canoe and boat rentals.
If you love horse riding, you can also enjoy the scenery on the back of a horse by taking the equestrian trails. That's an amazing way to cap off a picturesque journey.
Yurt Away
Many other camping sites around the US can offer you a unique yurt experience. The ones listed here are simpler beginner-friendly, making them great places to start. Also, each campsite is located in an area that provides campers with various activities and facilities.
The popularity of yurt camping isn't dropping anytime soon. So, talk to a travel agent and start planning an unforgettable yurt experience.