A vacation with your family can be very smooth if you put the right amount of thought into planning. A well-planned vacation can be rejuvenating for the whole family and can be a great bonding experience too. That is why taking care of the details before the vacation even begins is essential.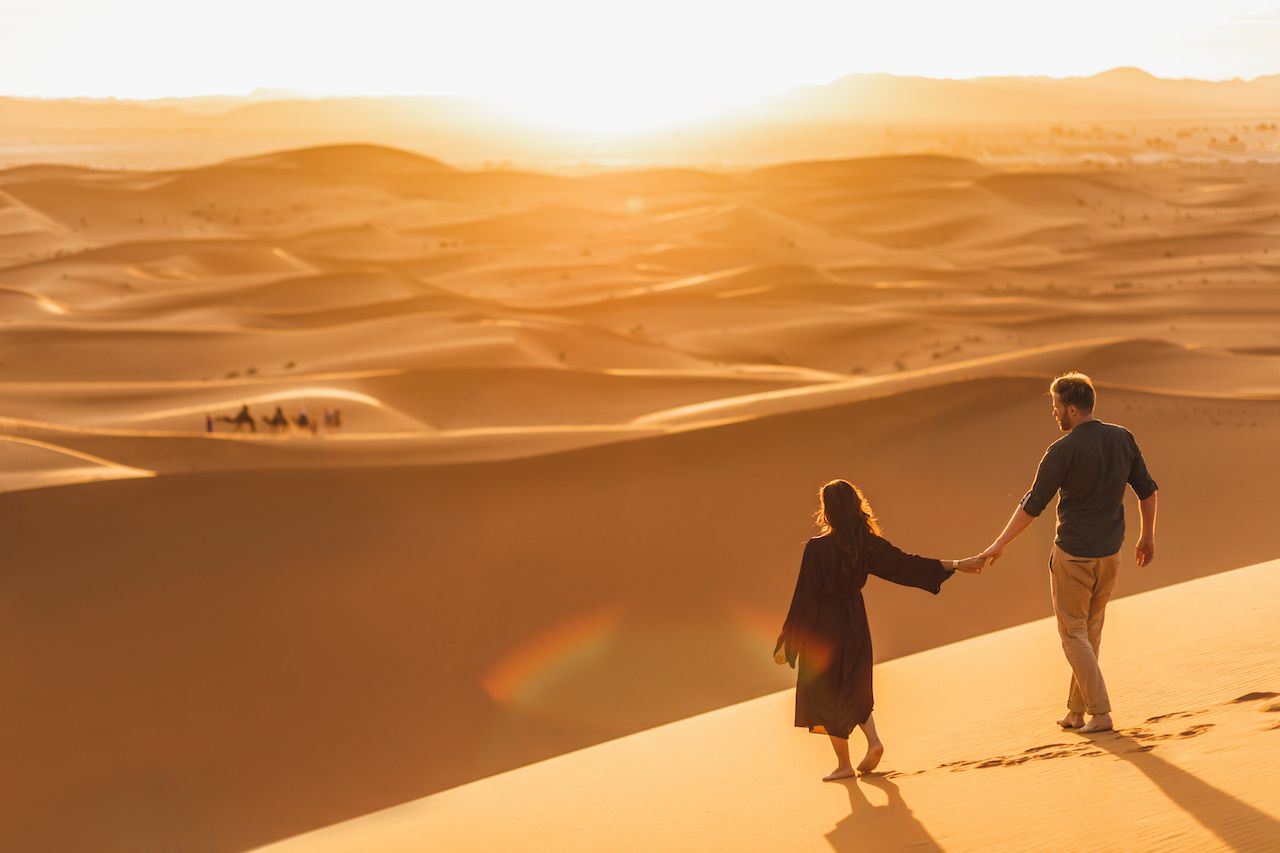 If you are looking to plan a vacation to the "city of gold", here are a few things you should keep in mind.
Also Read - Precautions To Be Taken Before You Travel In COVID Times
1. Prepare for the visa
The most important thing after having a valid passport for more than 6 months from the date of landing in Dubai, is the tourist visa. The option for a visa on arrival makes the process of a Dubai tourist visa for Indians much easier. Keep the documents you would require to get a visa at Dubai handy and in your hand baggage.
You can get a visa for a maximum of 14 days on arriving in Dubai. These are documents you should keep handy for all members of your family – applicant's colour photo, applicant's colour passport copy, original application form, copy of return tickets, and financial proofs. You can also get a pre-approved visa before going to Dubai by applying for the visa online.
2. Take precautions against COVID
The norms of international travel have changed since March 2020. A mandatory RT PCR test done within 48 hours of leaving for Dubai is necessary if Dubai is your last destination. The clock starts as soon as the sample is taken. Apart from this, most airlines provide a face shield, sanitizer, and mask.
If you are traveling with children it is recommended to carry a face shield as they might get uncomfortable wearing a mask after a while during a long flight. Carry your own PPE kits to avoid cross-contamination.
Also Read - Things to know before Traveling to Europe
3. Get travel insurance
As mentioned earlier, the standards of travel have changed since the onset of a global pandemic. Traveling while taking precautions is the new normal and at such times extra protection does not hurt. The ideal way to avoid getting caught up in hospital bills and healthcare is to buy robust travel insurance that will protect you and your family.
Travel insurance ensures you are covered in case of any medical emergency and this is very important as the cost of healthcare outside India is much higher and it can cost you all of your savings. Travel insurance also assists in emergencies like baggage loss, passport loss, rescheduled flights, medical cover, trip cancellation, daily emergency cash, and coverage for adventure activities (for one day).
4. Make flight and accommodation bookings in advance – If you are traveling with your spouse and children, you may prefer more than 1 room or a room with an extra bed or adjoining rooms. Booking of hotels should be made in advance so that they can accommodate your requests without any fuss. Bookings for flights should be done in advance to fix your itinerary and avoid last minute price surges.
5. Places to visit in Dubai with family
If you are going with your family to Dubai, these are a few places you should definitely consider visiting in the week you are there.
Aquaventure water park – A fun-filled place for your kids and you to enjoy rides, slides, and the thrill of marine activities. The beautiful private beach is like a cherry on top!
Burj Khalifa – This regal structure is a breathtaking sight, especially at night. The only view that can beat this one is the view from the observational deck of this building, which is the tallest building in the world.
Dubai Aquarium – This is a chance to observe marine life closely and see underwater life. This can be an educational as well as an entertaining experience for kids.
Dubai fountain – The dancing fountain of Dubai puts on a grand show with light, water, and sounds.
Also Read - How to Get Money for Your Travels
6. Things to pack to make your trip comfortable
When you are packing for your trip, there are a few essentials you may forget. While most of them are available at airports, it is better if you carry these especially if you are traveling with kids.
Medicines – When you are traveling with kids, it is advisable to keep certain medicines handy. This is especially important if they have allergies or a known history or tendency.
Snacks – Although you may have booked meals on the flight, sometimes you may feel hungry between meals and something to munch can help you pull through. To make the journey easier for your kids, you can pack their favorite snacks.
Water bottles – You will have to buy this one at the airport. You can sip on small amounts of water to avoid dehydration while traveling.
Paper Napkins/hand towel – Unexpected spills and sticky hands and clothes can be avoided by simply keeping a few napkins or tissues handy.
Small backpacks – When you are traveling with kids, get them small backpacks that can contain their small snacks and a toy.
Appropriate clothing – Whenever you are making the booking, check all the places you wish to visit and see they have a dress code. Carry clothes according to the code and the weather to avoid discomfort.
Meticulously planning a trip can put your mind at ease during the trip and you can enjoy the vacation with the rest of your family peacefully.